Encourage a fellowship member with your Christmas message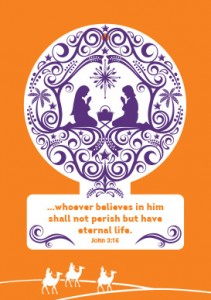 Your message below will be added to a Christmas card and distributed to a Gospel Fellowship member around the world – to share God's love with them this Christmas.
They will be thrilled to know you care for them!
As you write your message, please also prayerfully consider giving a special Christmas donation to help ensure GNU can make the most of the doors God has opened to …
Broadcast the crystal-clear gospel message on radio and television to the perishing in places like Uganda and South India
Send the Unlimited Magazine for free to people in over 70 countries
Translate Des Ford's Jesus Only book and other resources into more languages, and distribute them for free in paperback and E-book versions
Plant, grow and support more Gospel Fellowships around the world
Thank you for writing your Christmas message and for giving however God may direct you!
---