Join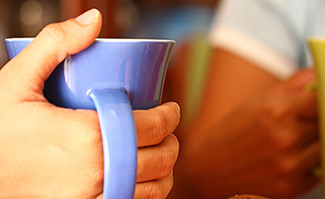 Join a group
Register here to join a Gospel Fellowship near you.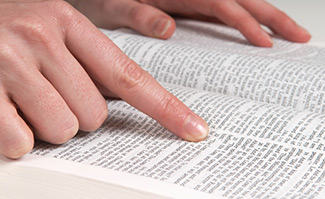 Affiliate
Register here to tell us about your existing fellowship and get added to our community or to put up your hand to start a new one!
Disclaimer
Good News Unlimited Ltd (GNU) has no legal or formal financial connections with Gospel Fellowships around the world. What unites us is the love of the Gospel and the love of Jesus Christ. We pray for each other and provide ad hoc support, typically in the form of printed and audio-visual resources, preaching, training, and general encouragement.
GNU does not control, manage, or take legal responsibility for any groups – whether they be Gospel Fellowships, Christian Ministries, or Churches listed on this website. GNU does not necessarily endorse all the views expressed by these groups. The only group that is directly managed by GNU is the Gospel Fellowship at Milton, Queensland, Australia.
It is to be expected that all groups listed on this website will exercise the highest standard of legal, financial, ethical and moral diligence in the way in which they operate and in their care for their people, in accordance with the teachings of the Bible and the laws to which they are subject in the regions in which they operate. If GNU becomes aware that this is not the case, the relevant group will be removed from this website.
GNU International Partnerships Policy
Good News Unlimited (GNU) is not a church. It is a trans-denominational ministry. This means that GNU seeks partnerships with Christian churches, ministries, and individuals everywhere who love the essential message of the Gospel. These partnerships help to ensure the greater reach of the message of the Gospel, so that Word Spreads Fast. GNU partners with other Christians with no expectation of financial or other reward.
GNU will not partner with any church, ministry, or individual that attacks other Christian churches, denominations, or ministries. GNU makes no judgment as to the appropriateness of these positions, however these kinds of positions form no part of GNU's ministry.
Good News Unlimited (GNU) is a Gospel message ministry. This means that what it provides is the message of the Gospel, through digital, radio, television, print publications, and the preaching of the Word. GNU sticks to its mission. This means that GNU does not provide money for poverty relief, the construction of churches, medical clinics, orphanages, schools, or any other purpose other than the direct delivery of the Gospel message. Churches and ministries seeking to partner with us should understand that they will not receive any money from GNU. They will receive the message of the Gospel, and non-monetary assistance to share it with others.
All purchases in countries where GNU has employees or appointed representatives will be done only through those representatives. Partner churches or ministries will not receive money to make purchases on GNU's behalf (for example, when organising evangelistic meetings).
Churches and ministries partnering with GNU remain entirely independent of GNU. GNU will exercise no control over how they run themselves. The partnership will be neither based on finances, management, or control by any means, but instead, will only be based on a love of the Gospel and of the Lord of the Gospel.
GNU will entirely disassociate itself from partner churches, ministries, or individuals that fail to live up to the highest standards of Christian honesty and transparency. This means that any kind of financial, sexual, emotional, or physical abuse will be immediate cause for GNU not working with a church, ministry, or individual again. This specifically includes any circumstance where money destined for the work of the Gospel is misappropriated through fraud or overcharging or manipulation.
Churches and ministries partnering with GNU will not use the name "Good News Unlimited" or "GNU," except by prior legal arrangement with GNU.
The application of this policy will be determined by the CEO or the board of directors of GNU, which may also make exceptions in extraordinary circumstances.