Dr Eliezer Gonzalez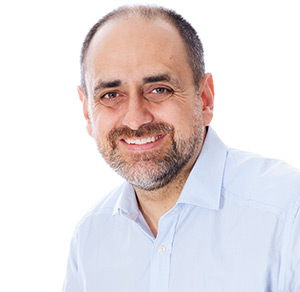 Dr Eliezer Gonzalez is consumed by a passion to see the great gospel commission of Jesus Christ fulfilled. He is an international evangelist and writer. He has been a Director of GNU, as well as CEO and Senior Pastor, since mid-2013. He has, and continues to work very closely with Dr Desmond Ford as the founder of GNU.
Eliezer has authored many articles in popular Christian magazines, as well as peer-reviewed academic theological and historical journals. His qualifications include a BA (Hons), Dip Ed, a Masters degree in Theology, a Masters degree in Early Christian History, and a PhD in Early Christian History from Macquarie University in Sydney, Australia.
Eliezer began his career as an English and History teacher, soon moving into corporate work, where for years he held a variety of middle and senior management roles in national and international companies. These included training and development, human resources, organisational development and strategic management. He has served as a director, CEO and Chairperson of a number of unlisted public companies and not-for-profit Christian ministries.
Eliezer lives on the Gold Coast in Queensland with his wife, Ana, and their two adult children.