Ms Elenne Ford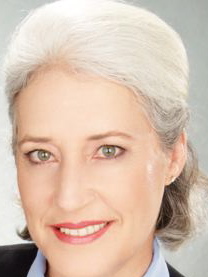 Ms Elenne Ford has been a member of the Board of GNU since 2003. She is passionate about fulfilling the gospel commission through Good News Unlimited, which was founded by her father, Dr Desmond Ford, in 1980.
Elenne practised for many years as a barrister-at-law, specialising in Administrative Law, and for much of that time has also been involved in conflict resolution in accordance with Biblical principles. In 2002, she undertook secular mediation training as well as mediation training with Peacemaker Ministries. She was one of the founding directors of PeaceWise in Australia.
She is currently undertaking further studies towards a Master of Arts, Counselling (specialising in Biblical counselling) in Philadelphia, USA. When in Australia, she and her husband Peter are based on Queensland's Sunshine Coast.