My Gift to Help the Gospel Spread Fast – Radhika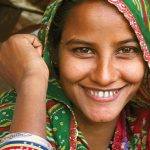 Your gift today helps ensure that the Word can continue to spread fast about Jesus' love to many more people like Radhika – people thirsting to know our Prince of Peace.
Our teams are reaching people in many faraway locations right now, such as India, Uganda and Kenya. But this impact can only continue with the partnership of friends like you, so thank you for your generosity!