Changing From a Martha to a Mary – by Bilyana de Soto
Nov 9, 2015 2242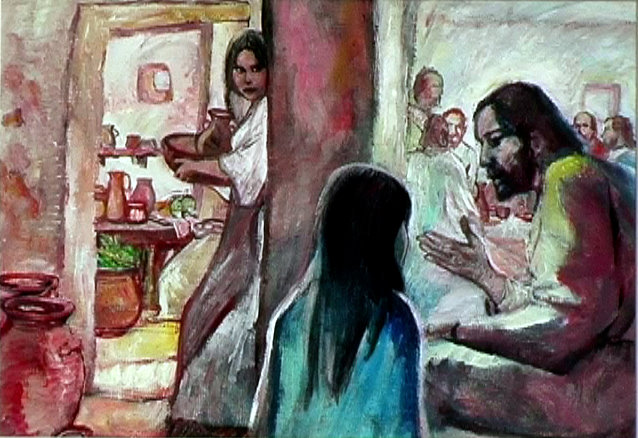 Don't you just love it when you are reading the well-known stories in the Bible, and suddenly you see it in a fresh light? As I read the familiar story of the two sisters whom Jesus loved, I clearly saw my need to move from being Martha to being Mary; from anxious serving and striving to sitting and listening at Jesus' feet; from the buss of activity to adoration. Here's how Jesus saw the happenings in the story:   "Martha was distracted with much serving…but… Mary has chosen that good part, which will not be taken away from her." Luke 10:40-42
There are those of us who know so well that somebody HAS to roll up his or her sleeves and get busy or else the jobs just won't get done. Working bees are indispensable to the life of the hive. It's just common sense, right?   Jesus is coming for dinner and you want to serve Him. There is absolutely nothing wrong with that, and praise God for the working bees in every home, church, school, workplace and every other place. However what is notable here is that Martha turns her service into performance. Her priority is no longer the presence of Jesus nor the relishing of his company, but the showcasing of her culinary and hostess talents. What a subtle shift – from Jesus at the centre to me and my doing.
Mary on the other hand was enamoured by Jesus' presence and could think of nothing better than to sit at his feet and be warmed by the glow of his presence. Mary understood that "It is written, 'One must not live on bread alone, but on every word coming out of the mouth of God'." Matt 4:4 ISV. Obviously, Martha felt anxious and stressed out by placing greater emphasis on what came out of the kitchen than on what sitting at the feet of Jesus would bring. What she served became more important than the person she served?
Can it be that by being busy serving we can become spiritually distracted and off track? Clearly Marthas among us can be distracted from the very best to just the plain old good. There is nothing better than: "In your presence is fullness of joy; at your right hand, there are pleasures for evermore." Ps. 16:11.
– Bilyana De Soto