Claim Your Blessing! – by Desmond Ford
Dec 23, 2015 1361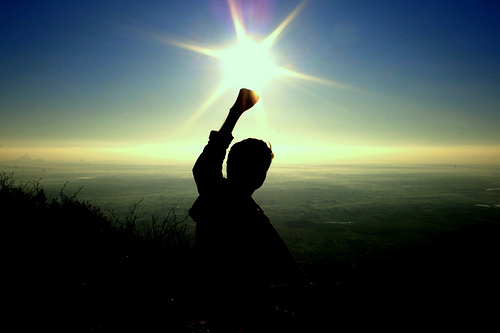 Romans 4:8 says, "Blessed is the man whose sins the Lord will never count against him." This is the key to the verse that if our hearts condemn us, God is greater than our hearts (1 John 3:20).
Dear friends, it is quite false to think there is an angel looking over your shoulder scribbling down a record every time you blow it. That is not biblical. Blessed is the one against whom the Lord does not count, register, record, impute (versions have these different terms) sin.
Sin is not counted against the Christian provided he or she is truly surrendered to the Lord Jesus, and has accepted the gift of this blessing. With that gift comes the Holy Spirit, a new heart, new motives, new direction, and new strength for the Christian walk.
Notice, it is a "walk" and a walk is just an interrupted stumbling. We stumble often on the Christian walk but we are accepted in the Beloved. The Lord does not register our sins against us. They have all been taken to the cross. He blotted out the handwriting of the laws that were against us. He blotted out the indebtedness of our sins. He has nailed it to his cross.
The cross was an inverted sword and it pierced the record of our sins. It pierced the Son of God, it pierced Satan, and it pierced the world. And now we can be more than conquerors through Him that loved us… much more than conquerors.
If our hearts condemn us, we can recite the verse, "Blessed is the one against whom the Lord does not impute, register, record sin," that is, provided we truly belong to Jesus. I am not talking about a hypocrite; I am talking about the Christian who hates his or her failures, strives against them, and is tempted to discouragement when they fall. They need to say, "If my heart condemns me, God is greater than my heart, and God does not record my sins."
– Des Ford. Rom 8:27–32. Adapted from, "The News That Shook The World – Part 3.