Drive Off The Birds! – by Desmond Ford
Jan 2, 2016 1681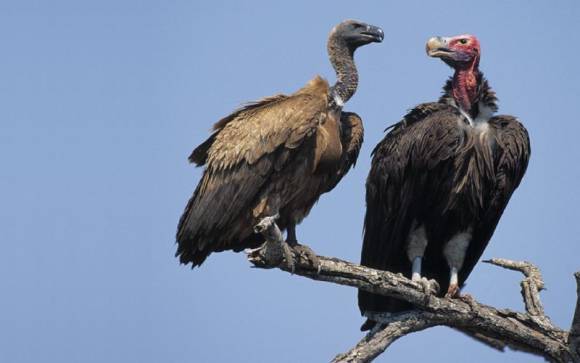 You cannot survive without keeping off the birds. Did you notice that? Genesis 15 says that God asked Abraham to make a sacrifice, and that when the birds of prey came down upon the carcasses, Abraham drove them away. What are these birds of prey? "As a man or woman thinks in his or her heart so is he." The hell men and women carry in their heads is worse than that of which theology tells.
The birds that we ought to constantly be driving away are the thoughts of doubt, of fear, of temptation. It means we are always warriors, we are always in the battle, and that the fight of faith never ends in this life.
I have to constantly do what Paul did when a viper latched on him – he threw it off! And every one was amazed that he was so well. If he had allowed the viper to continue to attach to him he probably would have been infected and died, but he threw the viper off. In life, vipers continually attach to our mind: vipers of fear, fear of loneliness, fear of disease, fear of death, fear of guilt, and fear of inadequacy; because we are mortal, because we are finite, and because we are made of dust. Fear attaches to us all, without exception.
The fight of Christian life is to push away wrong thoughts, the horrible ravenous creatures that come down and attack us like the viper attacked Paul and we must brush them off. We must keep our eyes focused on the sacrifice.
We must not let those birds come down and do damage to the sacrifice, which is the atonement on Calvary. We must let nothing threaten the meaning of the cross. The meaning of the cross is to be the one great thing ever before us by which we judge everything else – not the dollar sign, not human passion, not human ambition –nothing but the cross is to be preeminent in our thoughts. Because the cross tells me what I most need to know: that God is for me despite what I am.
We are to keep off these horrible birds with their invading thoughts of doubt, fear and guilt.
– Des Ford. Rom 8:27–32. Adapted from "The Night of Wrestling."