Forgiven – by Desmond Ford
Apr 14, 2016 1584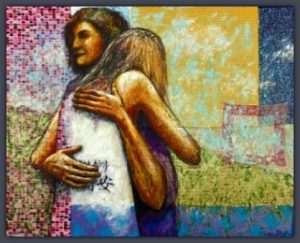 Then Peter came to Him and said, "Lord, how often shall my brother sin against me, and I forgive him? Up to seven times?" Jesus said to him, "I do not say to you, up to seven times, but up to seventy times seven. (Matthew 18:21-22).
Scripture lays on us the duty of forgiving seventy times seven, and will not God who urges upon us that duty do likewise? Is not this passage saying that we have such a God who is infinite in mercy as well as infinite in wisdom? Infinite in his forgiving power as well as infinite in wisdom?
We have a God who delights in mercy. He is more willing to forgive us than we are to ask forgiveness. He is more willing to forgive our sins than a mother is willing to pluck her child out of the fire. His mercy, compared to our sin, is a mountain compared to a grain of dust. Does your unbelief hinder you in coming? Look at the cross and the unbelief will melt. Behold Christ stripped naked and flogged for your sins and mine, and your unbelief will melt. It was he who told us to pray, 'Give us this day our daily bread, and forgive us our trespasses.' We need forgiveness as much as we need daily bread, even more so. And God offers to forgive us daily. Daily!
For lasting health, for lasting happiness, believe that Christ's forgiveness is free, available, and continual. Take it. Claim it. Confess and believe you're forgiven. The word of God is the guarantee. Don't wait for feelings. He said it, it is so. In Romans 4:5, God is called the one who 'justifies the ungodly.' It doesn't say he justifies the 'godly,' rather, the 'ungodly.' That's the meaning of Luke 15:2 where it says, 'this man receives sinners.' That's the meaning of Luke 19:7 where it says, 'He has gone to be a guest with a man who is a sinner.'
Friend, are you a sinner? He wants to be a guest with you. He will receive you. He will justify you. You may claim it today. Make Christ your Saviour and your sins are forgiven.
– Des Ford. Rom 8:27-32. Adapted from "Forgiveness is the Key?"
---
---