From Eli's Desk
Sep 13, 2018 973

Eli's Invitation to You
Dear Friends
In March or April of next year, I will be travelling to India to visit our ministry, which operates in the province of Andhra Pradesh under the inspiring direction of Pr Joseph Usala.
As you will be aware from our regular news stories, our GNU ministry operates in a very impoverished part of India. Unless you've been there, it's difficult to grasp just how these people live. Travel with me, and experience first-hand how your gifts are being used to bring salvation to many souls. See for yourself how the Good News Children's
Care Centres, the Old Age Care Centres, and the village prayer meetings are transforming the daily lives of these people.
As well as visiting our ministry operations in Andhra Pradesh, we will also visit the Golden Triangle: Agra, Delhi, and Jaipur. This visit will be an opportunity to see first-hand the need and the hunger of this great sub-continent of 1.4 billion people for the Gospel of Jesus Christ.
As you know, GNU's funds are devoted exclusively to the work of spreading the Word of the Gospel as fast and as far as we can. So, you'll understand that we would be asking you to cover all your costs of the tour. Dates, costs, and itinerary have yet to be determined. Right now, I'm interested know if there are GNU supporters who would like to consider accompanying me.
Please drop me a line on [email protected] or call me on 0413 473 043, by November 15, if you are interested in joining me on this special trip. I can then keep you informed as plans develop.
Grace and peace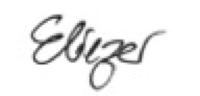 Eliezer Gonzalez Senior Pastor, Good News Unlimited