In Heavenly Places Parts One, Two, Four and Five
Nov 7, 2014 1504
by Dr Desmond Ford
Part One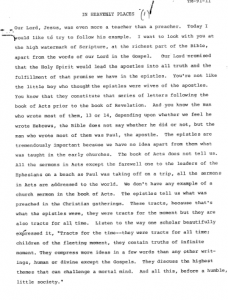 Excerpt:
Our Lord, Jesus, was even more a teacher than a preacher. Today I would like to try to follow his example.
Part Two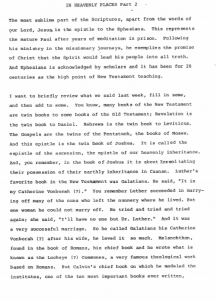 Excerpt:
The most sublime part of the Scriptures, apart from the words of our Lord, Jesus is the epistle to the Ephesians.
Part Four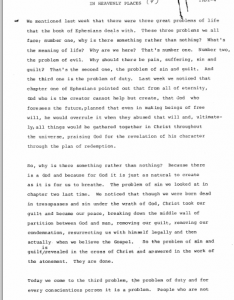 Excerpt:
We mentioned last week that there were three great prolems of life that the book of Ephesians deals with.
Part Five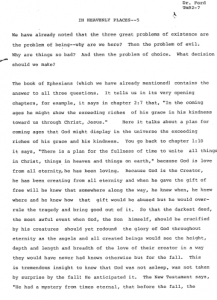 Excerpt:
We have already noted that the three great problems of existence are the problem of being–why are we here?