Jesus' Favourite Word
May 31, 2021 2814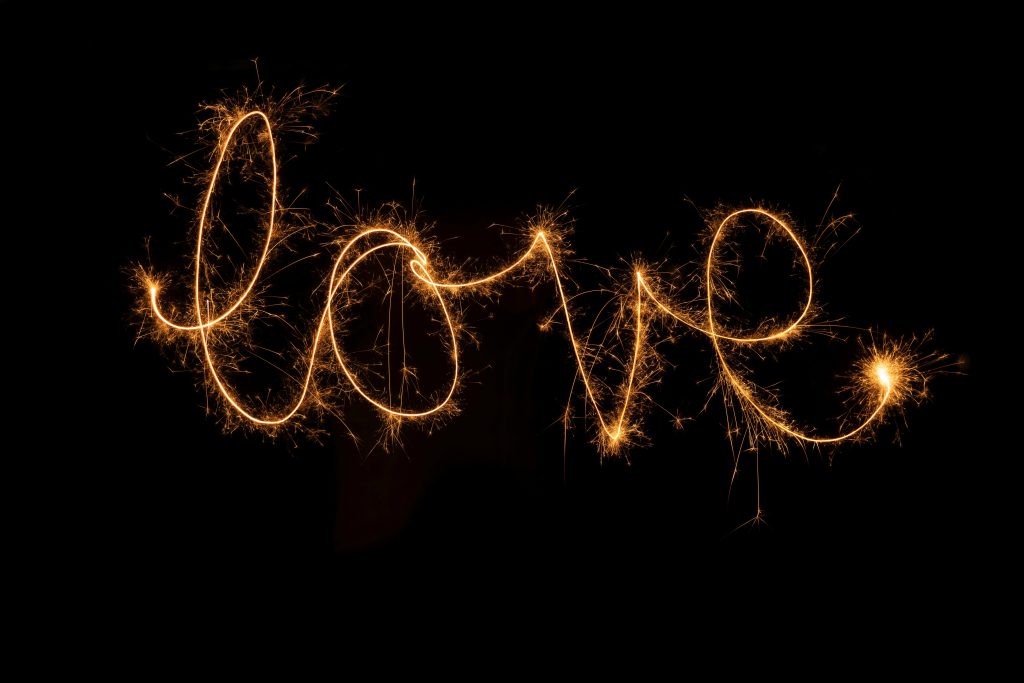 Sometimes we have words we really like. I've been to Ukraine many times. There, they speak the Ukrainian language (and most people speak Russian as well). My favourite word in Ukrainian is перекусити. It means "snack." When you write it using in English it's "perekusyty."
It probably sounds very weird, but I actually don't know why I like that word so much. I've liked the sound of it when I first heard it. I guess it just sounds "yummy."
It's fascinating to realise that Jesus has a favourite word too. It's got a much better meaning than "snack", because the word is "love." And it's not so much the noun that Jesus loves, but the verb. He loves "doing" love.
This is the verb that Jesus elevated above every other word.
Jesus' favourite word is "love".
When Jesus was asked which was the greatest commandment in the law, he didn't answer with the one about not having other gods before him, or with the one about not killing, or the Sabbath. In fact, it wasn't even explicitly included in any of the commandments that God gave his people at Sinai. Instead, it was a commandment that Moses gave the people forty years after Sinai, shortly before his death. Jesus quoted Deuteronomy 6:4 as the greatest commandment. And he quoted Leviticus 19:18 as the second-greatest. Here are the words of Jesus:
"The most important one," answered Jesus, "is this: 'Hear, O Israel: The Lord our God, the Lord is one. 30 Love the Lord your God with all your heart and with all your soul and with all your mind and with all your strength.' 31 The second is this: 'Love your neighbor as yourself.' There is no commandment greater than these" (Mark 12:29–31, NIV).
What Jesus was saying here is that love is the foundation of all of God's law. Love is at the core of everything he wants and expects from us. If you want to summarise all of the teachings of the Bible in a single word, it's the duty to love (See Galatians 5:14).
Love is at the core of all God wants from us.
There are words that we often really do like. These are words such as fairness, justice, righteousness, kindness, compassion. We can explore the meanings of these words and talk about them a great deal. But the reality is that they are all summarised in the simple word "love." If you truly love, you are fully manifesting all of those other virtues as well.
You know, no-one ever lost out by loving too much. That's true even when relationships have broken down, or the debt collectors been following you, or even when death has come knocking. If you have truly loved, you will hold your head high because you have walked in integrity, and you have pleased God.
Today, you're going to be challenged many times and in many ways to love. It might be the person at the supermarket who runs into you with their trolley. It might be your gossipy and vindictive colleague at work. It might be your partner who is waiting for you when you get home.
Just love them. And if you can't love them, then ask Jesus for some of his love to love them with. He's got plenty to give you. Because it's his favourite word.
Pay It Forward - Support Spreading the Good News - FAST!
Do you love this content?
We spread the Gospel every hour and minute of the day through this website. We are humbled to say that hundreds of readers and believers like yourself have decided that our work is important enough for them to support us financially.
We do not charge our visitors to read any of the content on this website, but we ask those of you who have been blessed and can stand with us to Pay It Forward to others.
When you Pay It Forward, you help spread the core message of Jesus to help others understand His essential teachings. You give hope and help them grasp the Gospel of faith, grace and freedom to change any person from the inside out.
Every gift, no matter what size, makes it possible for others to receive GOOD NEWS and experience it just like you have.
Support Good News Unlimited with as little as $1. Thank You!
---
---
---
---
---
---