'Jesus Only' distribution grows in Kenya thanks to your prayers and generosity!
Jul 31, 2014 1947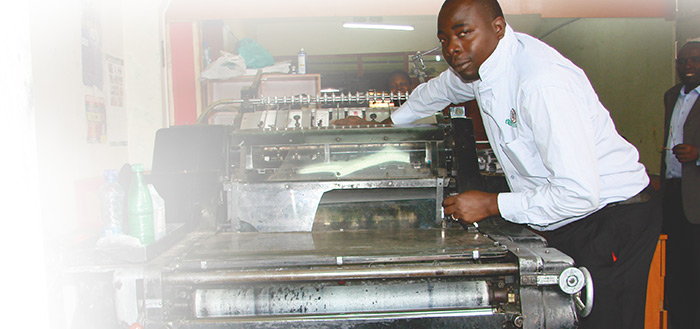 Zebedeyo Mokaya's printing business in Kenya has now printed 18,000 copies of 'Jesus Only' in both English and Kiswahili languages. He is on fire for this work and says:
'Jesus Only' is a wonderful book that should be read by all Christians. We should print more English books because urban dwellers in Kenya prefer English to Kiswahili. I can tell you it will be in high demand.
This book has met my main objective of printing Christian literatures, and also strengthened my trust and faith in other Christians across the international divide. I wish to express my gratitude in entrusting me with the printing job. So far this is the biggest printing job I have ever done, and I am looking forward to working with GNU as God may open the way.
I wish that this book gets to every person in Africa. It explains Jesus and the gospel in a wonderful and simple way. Please let us print more English, French and Kiswahili versions to circulate so we can make a follow up and get all the converted Christians into the fold.
I also wish GNU to use radio and television through satellite broadcasts so we can reach so many people around the entire African continent easily. We are grateful to all the people who helped make this possible.
Thank you for helping meet the costs of printing an increasing number of resources such as 'Jesus Only' for people in Africa, India and elsewhere to read in their mother tongue.
---
---
---