Let God Win – by Eliezer Gonzalez
Feb 23, 2016 1970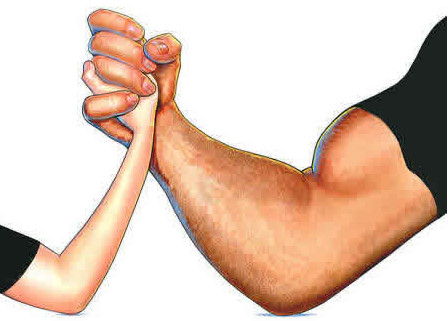 The greatest fight you will ever have is when God comes to wrestle with you. Jacob found that out – the only way that anyone every finds it out – the hard way.
When Jacob was a young fellow, he thought he'd had an easy life. After all, he was his mother's favourite son. She did everything for him.
Then he spent the rest of his life fleeing across the desert, escaping for his life from one place to another, swindling others and being swindled in return. It's not that Jacob wasn't a religious person; he most certainly was. That's how he had been brought up.
It's just that he needed to understand that God could not use the person who Jacob was, in terms of what God wanted to do with him. Because God had great plans for him. He didn't understand that he needed to be broken by the love and the grace of God.
And so Jacob goes to pray by the brook Jabok. He prayers are full of his requests to God. They are full of the deals he wants to make with God, if God will save his life and his family. Because his brother is out to kill them all. Jacob's day of reckoning has come.
Then God comes to wrestle with Jacob – not that Jacob recognised that it was God. We rarely recognise God when he comes to wrestle with us.
As he wrestles with God, Jacob realises that here is someone whom he cannot deceive, and whom he cannot overpower. He wrestles for hours – all night in fact – and still he is no closer to winning. It is only when God cripples him that Jacob realises that he has been wrestling with God all alone. Then he gives up, and when Jacob gives up, God announces that Jacob as won!
We need to let self die and let God win in our lives. We need to be broken and crippled by the power of the love of God.
Because when self dies our truest self lives, when we surrender we win, and when we are broken then we are made whole.
– Eliezer Gonzalez