No More Locusts – by Eliezer Gonzalez
Jan 31, 2016 2086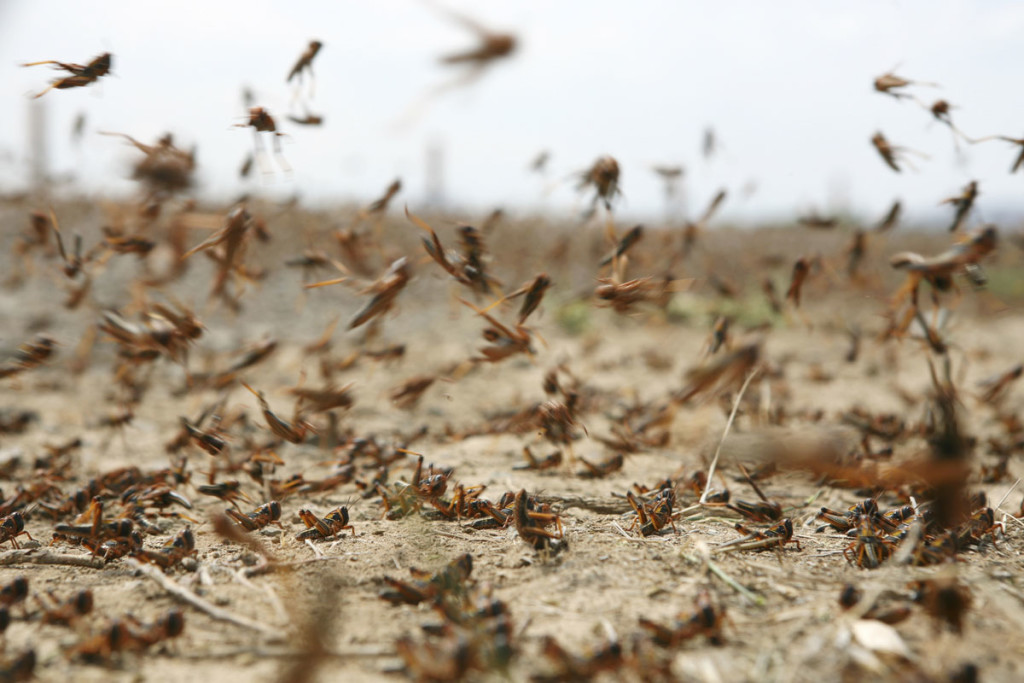 Plagues of locusts were terrifying to people in Biblical times (and throughout history). Imagine a dark, thick cloud of approaching insects, covering the sky. After they leave, every green thing has disappeared. There is no more food until next year, if you can survive that long.
Back then food was the most precious thing that people had. In the Old Testament, there are often lists of things that terrified people. Locusts feature prominently in these lists.
Today locusts can still cause devastation, but not necessarily starvation. Today we have other things that take away our security and our hope. These are the things that make us feel helpless and aimless. These are the locusts of our day. I'm sure that you have locusts in your life. But here is God's promise:
I will repay you for what the locusts have eaten. – Joel 2:25
The Lord is the great Repayer, the great Restorer, the great Redeemer.
Don't let your life be defined by the locusts, but rather by your faith relationship in Jesus Christ.
If you trust in the Lord, everything that has been taken away from you will be repaid to you many times over. The locusts in this life can take away your money, your reputation, your family, even seemingly your dignity. But for his children, the Lord will always make good all that has been lost. How can you know? What security has God offered up? He pledged his life to it. Even more than that, he has already paid in full.
You receive it by faith today, and you receive it in substance in the Kingdom made new – where there will never be any more locusts to eat it away.
– Eliezer Gonzalez