Sharing God's love – by Ella Rodionoff
Jun 21, 2016 2999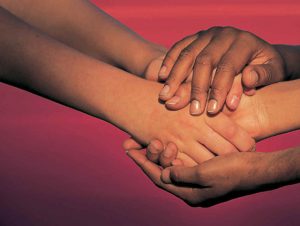 The other day I walked into a shop and I instantly knew who worked there. How? Because they were standing behind the counter.
If someone is driving a police car, you know they are a police officer. If someone is teaching a group of people, you can tell they are a teacher. This may seem obvious enough, but the point I am making is, what a person does tells you about that person.
Imagine if one day I walked into that shop and there was a clown doing cartwheels behind the counter. You would think they were having an identity crisis because that isn't the way you would expect someone working there to act.
What about your identity? When people look at you, can they tell that you are a follower of Jesus? How are we supposed to show the world? Jesus said,
A new command I give you: Love one another. As I have loved you, so you must love one another. By this everyone will know that you are my disciples, if you love one another. John 13:34-35
While on earth, Jesus shared God's love with those around him, and we are called to do the same thing. That is how we are to show the world that we are his followers. People who don't know about God look at us to see what he is like. We are to be known by our love for others.
This can be a daunting thought. No one is totally loving all of the time. We all mess up. We all make mistakes. Jesus knows we are not perfect. But he is with us, and will help us to become more like him. As we grow closer to him, loving other people becomes easier.
So I encourage you to pray that you will become more like Jesus, and to look for opportunities to share his love with others around you today, and every day.
– Ella Rodionoff