THANK YOU! You've helped bring life to youth and mothers in Uganda
Mar 23, 2016 1329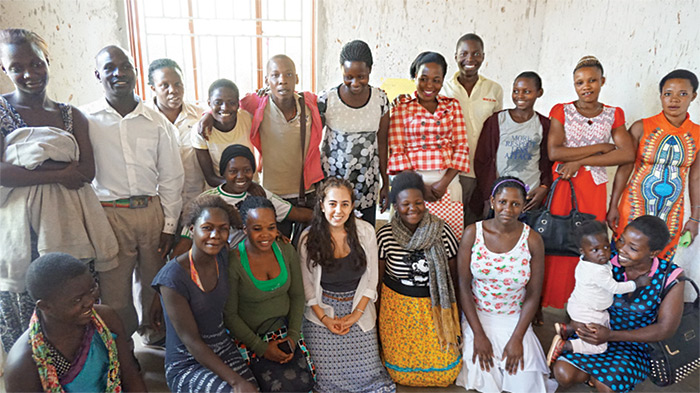 GNU's latest mission to Africa, "New Birth", has been carried on the shoulders of two very young Australian women, Rebecca Gonzalez and Amy Adcock, in collaboration with Spring of Hope, Uganda. You will have read of the plans for this mission; perhaps your generosity has helped make it possible.
Rebecca and Amy, midwifery students, are working to educate women in how to care for themselves and their babies. Everywhere they have been greeted by crowds of beautiful people and enthusiastic children.
A highlight was the Christian youth conference, where Rebecca, unexpectedly, became the sole speaker. The Lord blessed her efforts greatly. At the end of the third day, a baptism was scheduled. At the water's edge, there was a rush of young people who had been touched by God, so no one knows exactly how many people were baptised that day, however there were at least twenty who were counted.
Astonishingly for such a traditional culture, Rebecca was asked to perform the baptisms. She decided not to accept this invitation. Afterwards, Rebecca and Amy were asked to bless and pray with many of the candidates. We know that the visitors, the visited and those who made this mission possible have been abundantly blessed.
Thank you to all those who provided sponsorship for Rebecca and Amy's mission trip. A great work has been done.
---