The Good News Goats – Smelly and Noisy for a Good Cause!
Nov 10, 2015 1252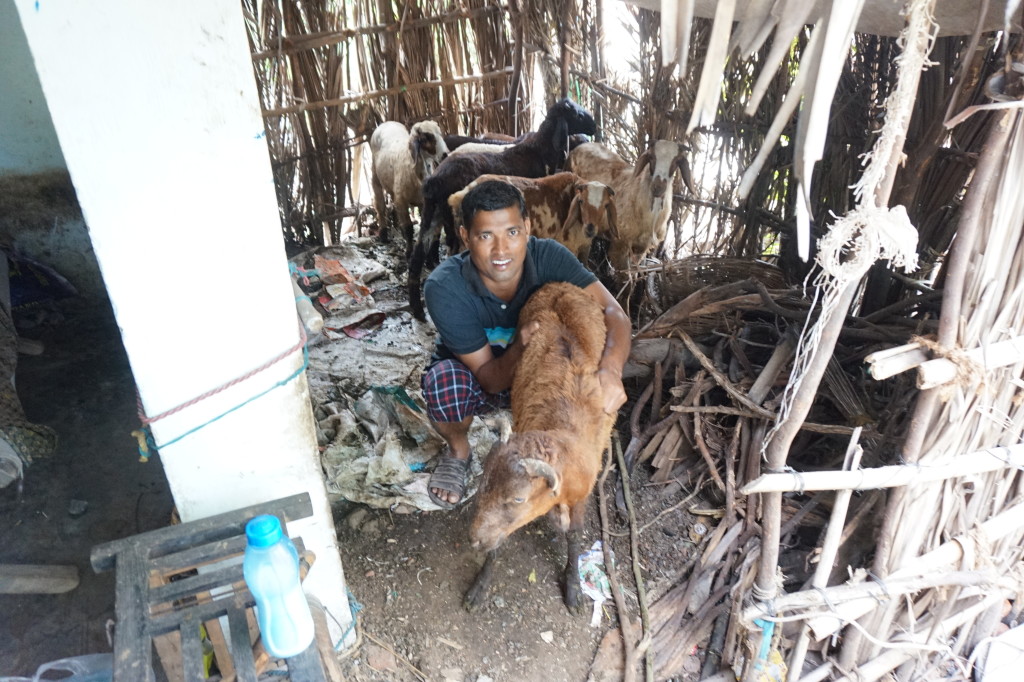 Here are some photos of the Good News Goats. These are goats which were sponsored through Good New Unlimited, to help our very poor and elderly and impoverished widows in Andhra Pradesh, India.
Six months ago a number of you sponsored these goats when they were little kids, so Pr Joseph was able to go and purchase them for his ministry. In these photos, Pr Joseph is proudly showing them off, so you can see how well they have grown.
Soon they will be sold, and the proceeds will be used to buy rice to feed elderly widows in the villages.
If you would like to join this programme, the cost of sponsoring a goat is $70 Australian dollars.
You can donate here:
https://goodnewsunlimited.com/donate-partner/
Then please email [email protected] or ring (Australia) 1300 013 237 to let us know of your donation so that your sponsorship can go into the right account – Eliezer Gonzalez