The Treasure of Grace – by Desmond Ford
Jul 13, 2016 3126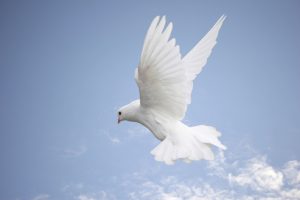 In covenants of grace, God never leaves us to ourselves. When the Comforter comes, he writes the law of love in our hearts and he causes us to walk therein. That's grace indeed, when He makes us want to do what we ought to do and then enables us to do it.
In Revelation 22:21, the last verse of Scripture, we read, "the grace of our Lord Jesus Christ be with you all." We are to accept that benediction and feed upon it by investing it with all the comprehensive blessings that grace includes.
Are you seeking peace? It can only be yours when the grace of God is received. With grace and through grace along comes peace – grace to you and peace from him. As you fall in love with this word and all it signifies, you will find it even where the term is absent.
For example, Revelation 22:17,
And the Spirit and the bride say, "Come!" And let him who hears say, "Come!" And let him who thirsts come. Whoever desires, let him take the water of life freely.
"Freely" – that's grace.
No wonder the Spirit painted that glorious picture in Matthew 13:44. Here is a man stumbling his way through the field of Holy Scripture who suddenly discovers the treasure – the treasure of grace. For joy over it he counts nothing else of comparative value. He empties his hands of every earthly thing in order to receive and keep that which can be his for eternity. Is that you? If not, why not? Come. All is free. All is grace. Today.
– Des Ford. Rom 8:27-32. Adapted from "Grace, the Generous Gift of God"
---