Weekly Blog: You Plus God Are Always a Majority
Apr 24, 2017 3114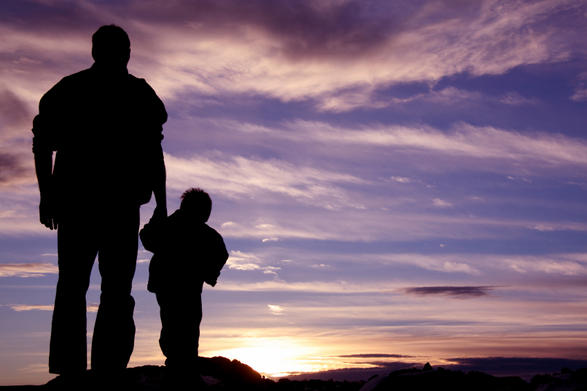 I don't know about you, but I've never fell quite like the majority.
As a child I was very ill for several years, so I was always skinny and small.
When my parents came to Australia in 1970 when I was 4 ½ years old, I felt different because my home culture was different, I looked different, and I had to learn a whole new language. I got called a lot of names at school.
As I was growing up there were always people to remind me that I was useless and no good, and I guess that's why I always tried to over-compensate at school and in other ways.
Now that I am all grown up, I know that I'm expected to face all the challenges of life head-on, with confidence and courage, but I'll let you in on a secret. Within myself, I've always felt small, weak, and outnumbered and overwhelmed. That's the truth of it.
Some years ago, I found a Bible verse helped change my thinking. Here it is:
The least will become a thousand, and the smallest a powerful people.
I am the Lord; at the right moment, I will hurry it along (Isa 60:22, CEB).
This says is that when the Lord is on your side, you are always a majority, just as a thousand outnumbers one, and a powerful nation outnumbers one small person. With the Divine majority that you have when God is beside you, you can face and overcome anything! That's why God says,
Not by might nor by power, but by my Spirit (Zech 4:6).
And the best news of all is that the people God loves to stand beside, are not those who think that they are in the majority, but beside those who know that they are in the minority in life. We don't have to wonder what this means for us, because Jesus has already demonstrated what kind of people God stands beside.
On that resurrection morning, Jesus showed why you want him on your side.
Jesus stood beside an outcast Samaritan woman. He stood beside Matthew, a despised tax collector. At a place called Nain, he stood beside a widow whose only son had died. He stood beside a woman who had been sick and bleeding for twelve years. He stood beside the lepers, the demon-possessed, and the most hopeless of all cases. He stood beside a woman who had been caught in the very act of adultery and who was about to be executed. In each of these cases, where these people faced overwhelming odds, suddenly, the tide was turned when Jesus stood beside them, and they became the majority.
At the Cross, where no one would stand up for love, for truth and for justice, Jesus did. On the Cross, Jesus stood up for a lost and broken world. And on that resurrection morning, Jesus showed why he outnumbers everyone else, and why you want him on your side. because we all will die, but only Christ is alive forever more, standing forever beside all those who have chosen him.
Because I know that God is like that, I can face anything! With God on your side, you too can always be a majority.
– Eliezer Gonzalez