What is Faith? ­– by Charles Spurgeon
Jun 15, 2015 7101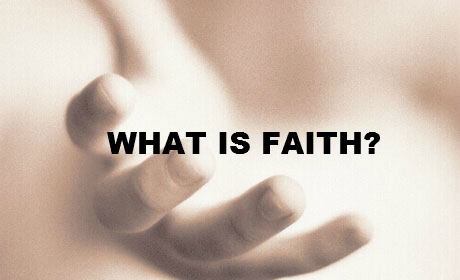 Faith is believing that Christ is what He is said to be, and that He will do what He has promised to do, and then to expect this of Him. The Scriptures speak of Jesus Christ as being God, God is human flesh; as being perfect in His character; as being made of a sin-offering on our behalf; as bearing our sins in His own body on the tree. The Scripture speaks of Him as having finished transgression, made an end of sin, and brought in everlasting righteousness. The sacred records further tell us that He "rose again from the dead," that He "ever liveth to make intercession for us," that He has gone up into the glory, and has taken possession of Heaven on the behalf of His people, and that He will shortly come again "to judge the world in righteousness, and his people with equity." We are most firmly to believe that it is even so; for this is the testimony of God the Father when He said, "This is my beloved Son; hear ye him." This also is testified by God the Holy Spirit; for the Spirit has borne witness to Christ, both in the inspired Word and by divers miracles, and by His working in the hearts of men. We are to believe this testimony to be true.
Faith also believes that Christ will do what He has promised; that since He has promised to cast out none that come to Him, it is certain that He will not cast us out if we come to Him. Faith believes that since Jesus said, "The water that I shall give him shall be in him a well of water springing up into everlasting life, it must be true; and if we get this living Water from Christ it will abide in us, and will well up within us in streams of holy life. Whatever Christ has promised to do He will do, and we must believe this, so as to look for pardon, justification, preservation, and eternal glory from His hands, according as He has promised them to believers in Him.
Then comes the next necessary step. Jesus is what He is said to be, Jesus will do what He says He will do; therefore we must each one trust Him, saying, "He will be to me what He says He is, and He will do to me what He has promised to do; I leave myself in the hands of Him who is appointed to save, that He may save me. I rest upon His promise that He will do even as He has said." This is a saving faith, and he that hath it hath everlasting life. Whatever his dangers and difficulties, whatever his darkness and depression, whatever his infirmities and sins, he that believeth thus on Christ Jesus is not condemned, and shall never come into condemnation.
– Charles Spurgeon. From "Faith, What Is It?