Yesterday, Today, and Forever – by Ella Rodionoff
Mar 22, 2016 1659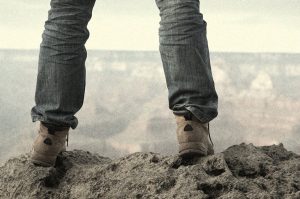 I look at my life, and I can see that it is constantly changing. As time goes by, I make new friends and grow closer to some people while I grow apart from others. I become interested in new things, but I also lose interest in some things. Where I live and what I do and who I spend time with can all change.
Change can happen for better or for worse. But regardless, it is something that occurs in all of our lives. And in a way we all resist it. We like things to stay the same. We like certainty.
But the thing is, life is uncertain. We don't know what is going to happen, or how things are going to change. And it can be unsettling. That's the reason why I love the verse Hebrews 13:8, which tells us,
Jesus Christ is the same yesterday and today and forever.
Amidst all the uncertainty, Jesus is constant. He doesn't change. We can count on him to remain the same.
Jesus loves us today and he will continue to love us. He is with us and he won't leave us. He offers us grace through which we can be saved, and he won't take that offer away. This won't ever change. This is constant.
– Ella Rodionoff