Dancing in the Sun
Oct 5, 2015 2915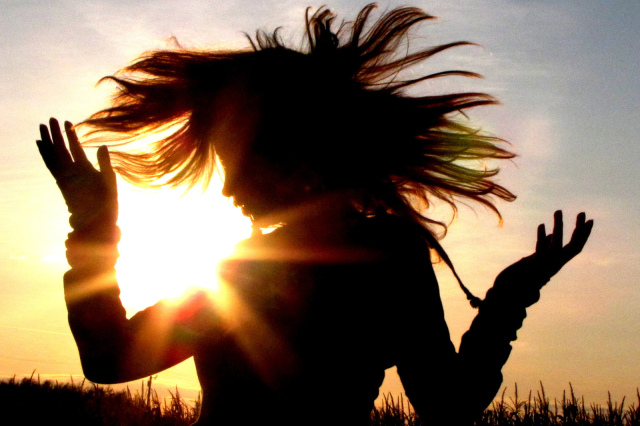 Every good and perfect gift is from above, coming down from the Father of the heavenly lights, who does not change like shifting shadows. ­– James 1:17
As someone with sun-loving Spanish genetics, I understand the saying from Zimbabwe:
Dance in the sun, but turn your back to the clouds.
Clouds and shadows are tricky things. Have you ever noticed that shadows never stand still? Try driving a nail into the ground to see if you can hold one in place. Try holding it a shadow in you hand. It may seem as if you have it, but then you don't.
All shadows shift. Why? Because they are caused by the positions of the sun and the earth, which are out of our control, and constantly moving.
The Bible tells us here that God's gifts are good, and that we can always rely on the faithfulness of God. He is the "Father of the heavenly lights." The sun is a heavenly light, but sometimes it burns hot, and at others it's light is pale and cold; sometimes it shines on us, and at other times it leaves us in shadow.
But not God; he is the Father of all the heavenly lights. We don't have to try to grasp at his goodness, like trying to hold elusive shadows. His gifts surround us and bless us every day of our lives. It just takes the eyes of faith to see it.
St Francis de Sales said,
The same Everlasting Father who cares for you today will take care of you tomorrow, and every day. Either he will shield you from suffering, or He will give you unfailing strength to bear it.
Salvation in Christ, abundant grace, strength and joy, and all of God's gifts – like the sunshine – are entirely free.
So now, it's time to turn out backs to the clouds, and start dancing in the sun!
­– Eliezer Gonzalez