From Eliezer To You
Jul 7, 2016 1203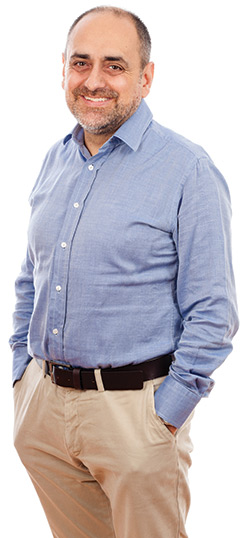 Dear Friend,
Thank you for your faithfulness and commitment to helping to spread the Word about Jesus.
You're helping to bring the life-changing gospel to people like Pujitha in India, on page 3. She found Christ by watching our GNU TV program, and says:
"I am so thankful to… GNU who led us to happiness in Jesus."
And you recently helped spread the Word in Ukraine, as my colleague Philip Rodionoff and I presented the gospel to many people like Sergei, who says:
"I have made a decision to accept Jesus as my personal Saviour."
You're also helping to spread the Word fast through our digital ministry – like our daily Good News devotional. As Alex* says:
"Your website has brought me back to God (well, it's probably more like: he's been talking, and I'm finally listening… a bit) so please do keep up the incredibly important work… thank you for the daily devotionals!"
I'm so grateful for all your prayers and sacrificial giving, especially for GNU's recent Close the Faith Gap Appeal. Generous friends like you provided gifts to fill the faith gap in the hearts of many spiritually lost people. There is only 22% remaining and still time to Close the Faith Gap this month. So thank you!
Finally, I'd love to send our daily Good News devotional direct to your inbox. It's our way to thank you for supporting the work of the gospel, so be sure to request it on the enclosed reply form.
May God richly bless you for your continued partnership as we work with him to spread the Word fast!
Grace and Peace,
ELIEZER GONZALEZ
Senior Pastor, Good News Unlimited