God Has Given You Everything You Need
Oct 25, 2016 14330
God has already given us everything we need to live in this world. If there is anything else we will need in the future, he will give it to us, and if he hasn't given it to us yet, it's because we don't need it!
By his divine power, God has given us everything we need for living a godly life. We have received all of this by coming to know him (2 Pet 1:3, NLT).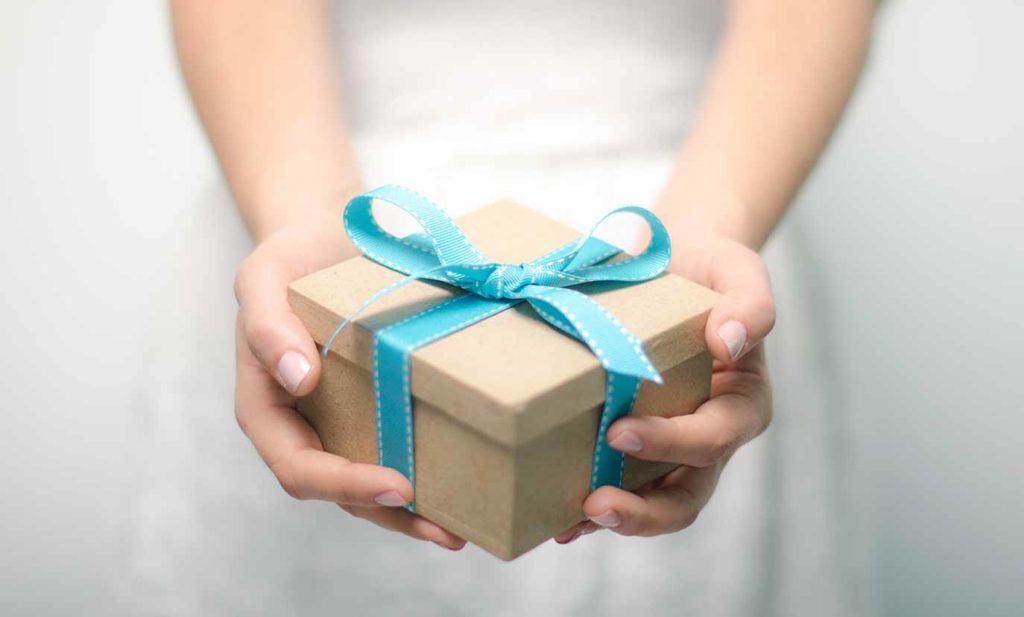 We ask God anxiously, "Give me this, give me that!" as if God were withholding some good thing from us. But that is not the case at all. That's not what God is like at all! That kind of thinking dishonours God, because he's already given us everything we need! Isn't that a great reason for contentment, whatever may be our circumstances? Even more, it should lead us to continual gratitude and rejoicing?
Peter goes on to tell us that we access what God has already given us, through his "great and precious promises." (v.4) He also tells us that it is through these promises that we are able to escape the world's corruption.
Furthermore, Peter gives us the insight that the corruption of this world is caused by human desires (v.4). Isn't that the truth at every level? It's our desires that are the problem, because we want more than what God has given us, as if his gifts weren't good enough, as if we needed more both to feel good about ourselves and to secure eternal life. And so Peter concludes,
In view of all this, make every effort to respond to God's promises…. The more you grow like this, the more productive and useful you will be in your knowledge of our Lord Jesus Christ (vv.5–8).
Our problem is that we fail to respond to God's promises. We think that Christian growth is based on our own efforts, rather than accepting and resting on the promises of God. He has already given us everything we need!
And then Paul reminds us that the right basis for Christian growth is the fundamental fact of that we have already been cleansed by our sins by Jesus Christ at Calvary – the greatest gift of all! He says that,
those who fail to develop in this way are shortsighted or blind, forgetting that they have been cleansed from their old sins (v.9).
The Apostle Paul learnt knew this secret too, which is why he wrote,
I have learned how to be content with whatever I have (Phil 4:11).
My human desires continually pull at me towards the corrupt ways of thinking of this world – ways of thinking that bring doubt, distress, and fear. I am grateful to Jesus' friend, Peter, who reminds me that Jesus has already given me everything that I need for this life, and for my salvation, and that I need nothing more. And as I learn to respond to his promises in faith, more and more, my own fears will be subdued, until I am perfectly content with his will.
May Christ be my all in all (Col 3:11). And may he be yours also. – Eliezer Gonzalez
Pay It Forward - Support Spreading the Good News - FAST!
Do you love this content?
We spread the Gospel every hour and minute of the day through this website. We are humbled to say that hundreds of readers and believers like yourself have decided that our work is important enough for them to support us financially.
We do not charge our visitors to read any of the content on this website, but we ask those of you who have been blessed and can stand with us to Pay It Forward to others.
When you Pay It Forward, you help spread the core message of Jesus to help others understand His essential teachings. You give hope and help them grasp the Gospel of faith, grace and freedom to change any person from the inside out.
Every gift, no matter what size, makes it possible for others to receive GOOD NEWS and experience it just like you have.
Support Good News Unlimited with as little as $1. Thank You!
---
---
---
---
---