Gospel Meetings in Uganda
May 28, 2015 1424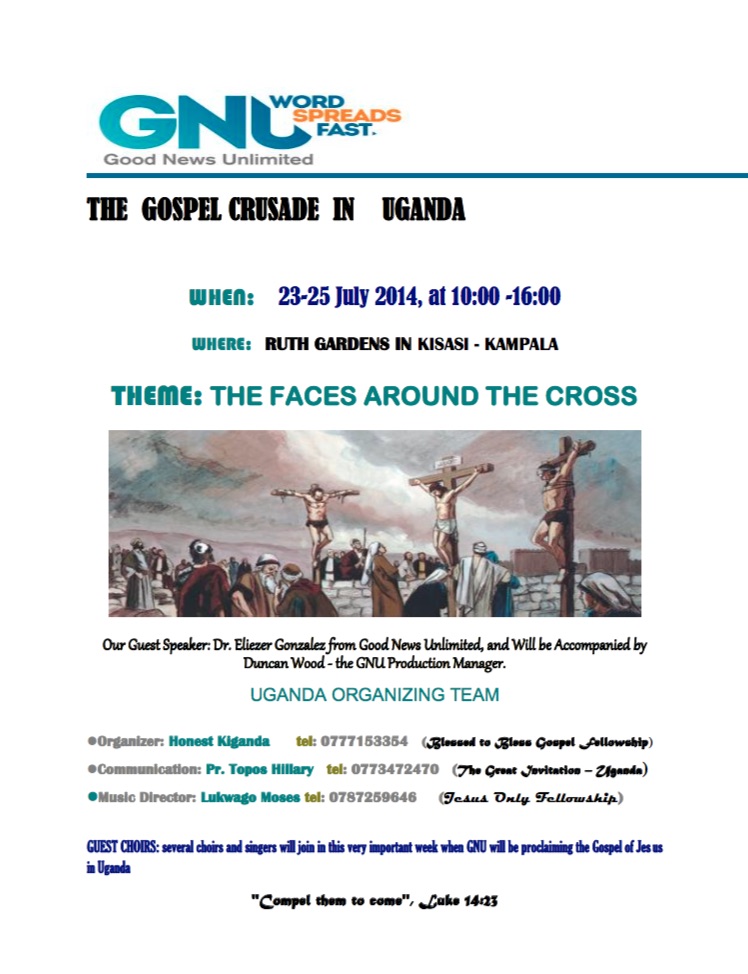 Good News Unlimited will be holding gospel meetings in Ruth Gardens in Kisasi, Kampala, Uganda, from 23 – 25 July.
The meetings will be presented by Dr Eliezer Gonzalez, accompanied by Duncan Wood, the Production Manager for GNU.
The theme will be "The Faces Around the Cross."
All are welcome to sit at the foot of the cross and learn the gospel from the One who was lifted up for us – Jesus Christ.
More information can be found by clicking on the picture on the left. There you will find the contact details of the organising team.
---
---