Gospel Planning Interrupted by Terrorist Attack
Mar 23, 2016 1177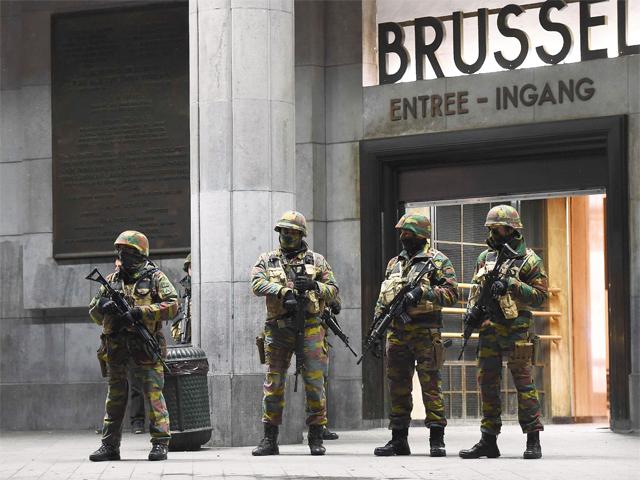 It was in the middle of a video conference last night with Pr David Kayumba in Brussels and Pr Bonifresh Muhollo in Uganda, when Pr David took a phone call.
We were planning for the spread of the Gospel through the ministry of GNU, when Pr David told us that he had to go because there had been some bombings in his city, and he had to check on his family. It was 8.15 am in Brussels, March 22, shortly after the terrorist attacks on Brussels airport and the metro.
While we were planning about how to bring life to many through the Gospel, others were planning to bring death.
We are involved in a deadly war between life and death, and good and evil. As we progress through history towards the end of this world and the beginning of the Kingdom of Glory, wickedness intensifies around us. Global forces marshal in their quest for greater and greater evil.
I was asked a few days ago by someone if I believed that the end of the world was near. There can be nothing more certain, although we should refuse to be a dragged into hysteria about conspiracy theories, or time-setting hysteria. Neither should we be retreating into fear, or thinking that earthly means have any ultimate solutions.
I must be about My Father's business
I am reminded of a young boy Jesus whom his parents thought lost in a great city in a violent time of political and religious unrest. When his terrified parents found him after three days, he simply said to them, "I must be about My Father's business" (Luke 2:42). What had he been doing? He had been sharing the Gospel with others.
Don't follow the crowds. Follow Christ. Let him be your example in difficult times.
– Eliezer Gonzalez
PS – Pr David was able to come back into the meeting and we were able to make more wonderful plans for how to Spread the Word faster. His family is safe.