"I learned that Jesus is all I needed," says Sara after listening to Des Ford's sermons online
Jul 31, 2014 2335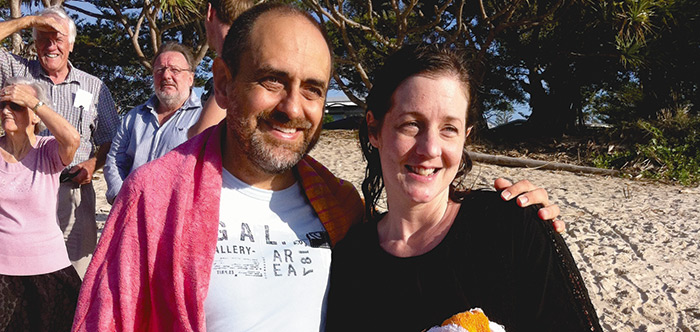 The seeds you sow through your partnership with Good News Unlimited are bearing fruit – and God is bringing great increase! We pray you will be encouraged by this story from Sara. She recently wrote an email…
A year ago I collapsed in a nervous breakdown that nearly took my life away. I had lost my way from my Christian upbringing and life was a deep black hole.
I knew I needed God: I couldn't help myself and I knew my medication wouldn't make me better. I found Des Ford's sermons online and discovered the truth about sin and Jesus. I learned that Jesus was ALL I NEEDED.
Des said: "Anyone can come to Jesus – it doesn't matter who you are or what you have been like. You can come just as you are – but he won't leave you just as you are." This was the Good News I needed: not just forgiveness but healing.
Jesus was there all along, but now I had found him and he had my heart – and my undivided attention. I took my pain and suffering to him; it led me to his suffering. My pain was lost when I saw him suffering. I am not saying that I don't feel any pain now but, when I take my pain to him and see the cross and believe in his broken heart for me, my pain dissolves and I am comforted in the power of his love.
My baptism was a truly joyous day and a milestone in my journey with Jesus Christ.