"I was in Prison and You Visited Me"
Mar 4, 2016 2848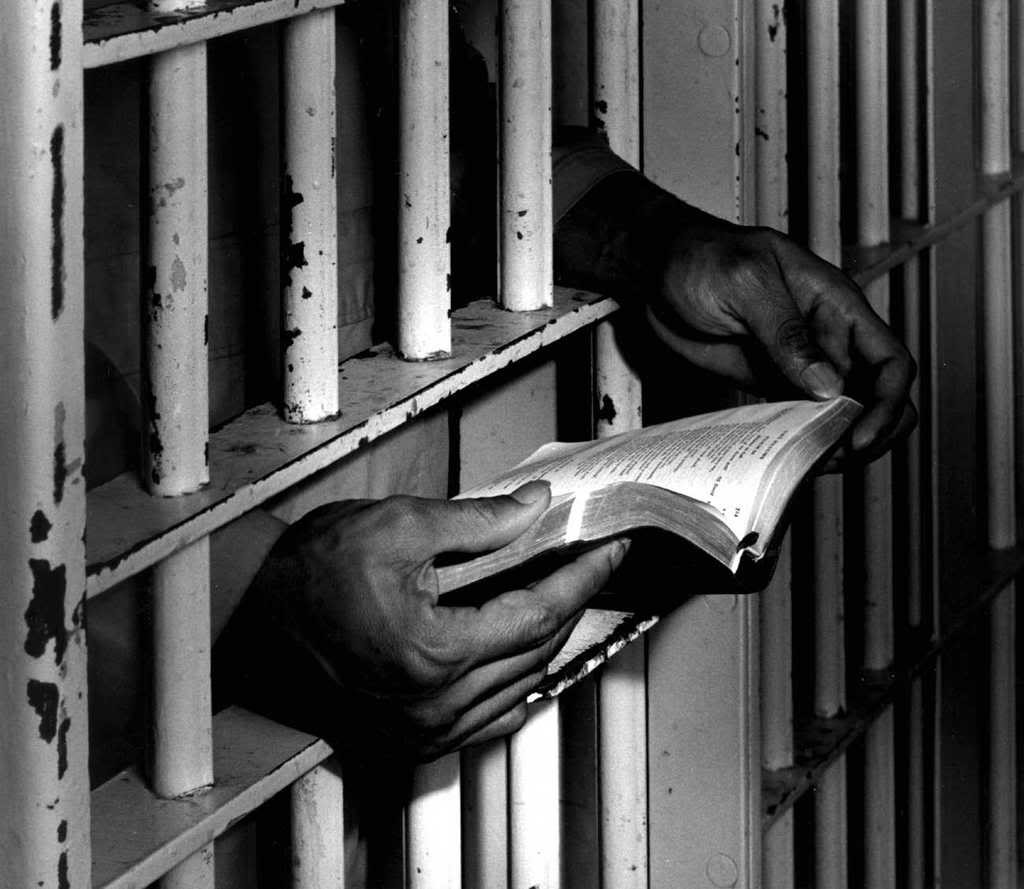 "I have good news for everyone here, for you as well as the prisoners. And I can tell you that those who receive this good news are set free, but they will never flee."
This is how I introduced myself to prison officials during my recent trip to Uganda. You can imagine how surprised the officers were to receive my approach!
Usually no one is allowed to visit the prison inmates without official authorisation. But Jesus helped me to sell myself, and the message of the gospel.
Sharing Hope Through a Small Prison Window
At Kiboga prison in central Uganda, I was permitted to talk to the prisoners through the small windows in their cell doors. Several inmates would crowd around the window to listen to me as I told them about Jesus and the meaning of the Gospel for each of them. I had enough Jesus Only books to give four to each cell, and I told the prisoners they needed to share them.
I spent six wonderful days in this prison, going from window to window, repeating over and over the message of the Gospel. On my last day at Kiboga prison, I was blessed to meet Pastor Eric Shakwe from the Nyamiryango Church of God almost 700km away, who had come to visit a relative. He was amazed to see what I was doing, and asked to meet with me to find out more.
We spent several hours together the next day, discussing the gospel and prison ministry. He realised that he had missed a wonderful opportunity to minister to prisoners, because he had always felt it was too demanding and that he lacked the skills to do it. I was able to help him to have the confidence that he could do this great work with God's help. His need for a simple and powerful message was supplied by the books Jesus Only and Jesus + Zero. I thank God that I now have a friend with whom I can work in the prison ministry in Uganda.
Mubenda, my home district, is about 100km from Kiboga. Not only was I able to meet with the authorities, but I was also allowed to speak with the prisoners for three days.
"Jesus Never Despises Me"
I want to tell you about one moment that illustrates how the prisoners reacted when they were told about the unlimited grace and love of God, how he came to save the world and every sinner in it. Musisi was the man the prisoners all looked to as the worst sinner of their group, but this very man was quick to absorb the message of the gospel. He wanted to share it in his own words with his fellow prisoners,
Because Jesus came for the wicked such as I, he is interested in me, he does not laugh at me, he never despises me.
I was so touched by this man's acceptance of the Gospel message that I gave him five copies of Jesus Only and asked him to give them to his fellow prisoners, and to become a leader in reading and studying the book together.
"Jesus Only" Gathers Souls for the Kingdom
I truly believe that my mission in the prisons would have been unsuccessful if I had not had copies of Jesus Only to leave with these needy and wonderful people. On this trip to Africa, I discovered that Jesus Only is easier for these people to read than the Bible. By this I do not mean that this book is equal to the Bible, but it presents the Gospel and God's message in a simple way that is easier for these people to understand.
The simple, written message that we are able to leave with these prisoners helps them to hold onto the Gospel. How wonderful it would be if we had a series of small pamphlets that could be distributed at very low cost to many more people! This is my vision and prayer for the prison ministry in Uganda.
– Pr David Kayumba