New Translations of Jesus Only Completed
Nov 30, 2014 1674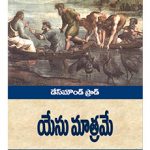 The abridged and simplified version of Jesus Only has now been translated into Telugu and Ukrainian.
Telugu is a language of southern India, spoken by over 75 million people. And Ukrainian is of course the language of Ukraine.
This will allow Jesus Only to reach many people in India through our planned television outreach in southern India, while in Ukraine the book will be used to support an evangelistic programme there next year.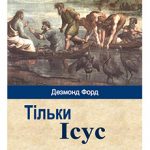 The Ukrainian translation had already been done by volunteers in Ukraine under the auspices of Pr Ritchie Way some years ago. However it needed new translations of the covers and front matter.
We thank God for all the volunteers who have made these translations possible, and we will now work with our gospel fellowships and local ministries to get these books into the hands of the people who need them most.
The next step for GNU is to get them published in hard copy, and then distributed to thousands of people hungering and thirsting for the gospel message.
These two books are also available for download as free ebooks here.