Pr Joseph Gives Bibles to Believers in India
Nov 25, 2014 1663
Recently Good News Unlimited recently sent 150 more Bibles to Pr Joseph, in order to meet the hunger for the Word of God in the villages in which he ministers. Here are some of the faces and stories of the people who received them, told in Pr Joseph's own words. – Eliezer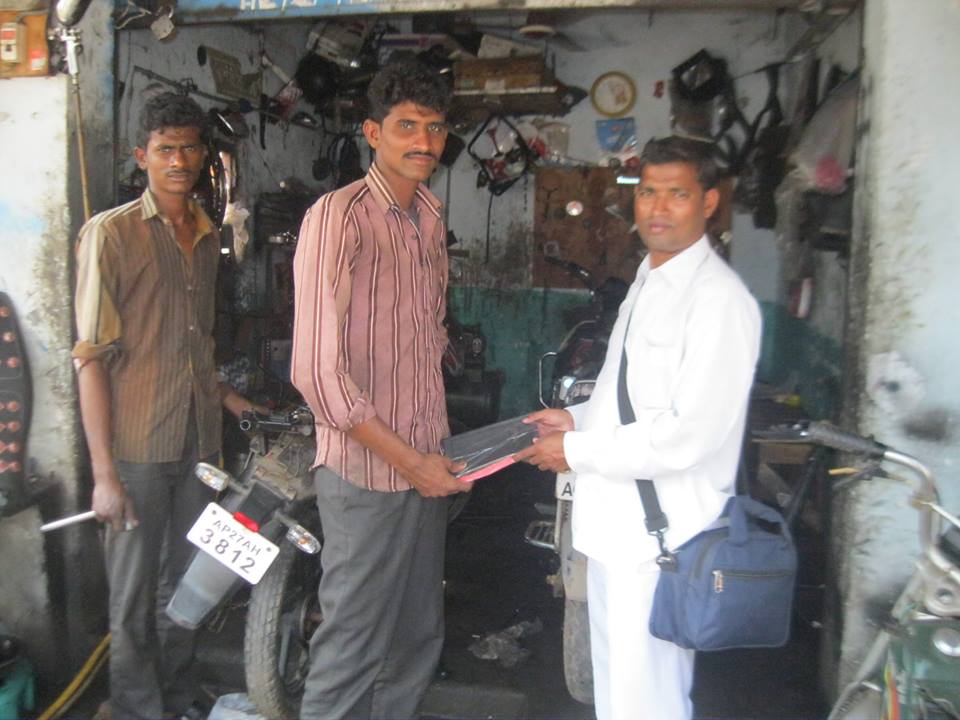 These are the motor bike mechanic boys, who were Hindus by both, even from the time of their great great grand fathers. Now, from a few months ago, they believe in Jesus Christ as their Saviour, Redeemer, and as the real God. So here in their motor bike shop I am giving to them the Holy Bibles which were sponsored by Good News Unlimited..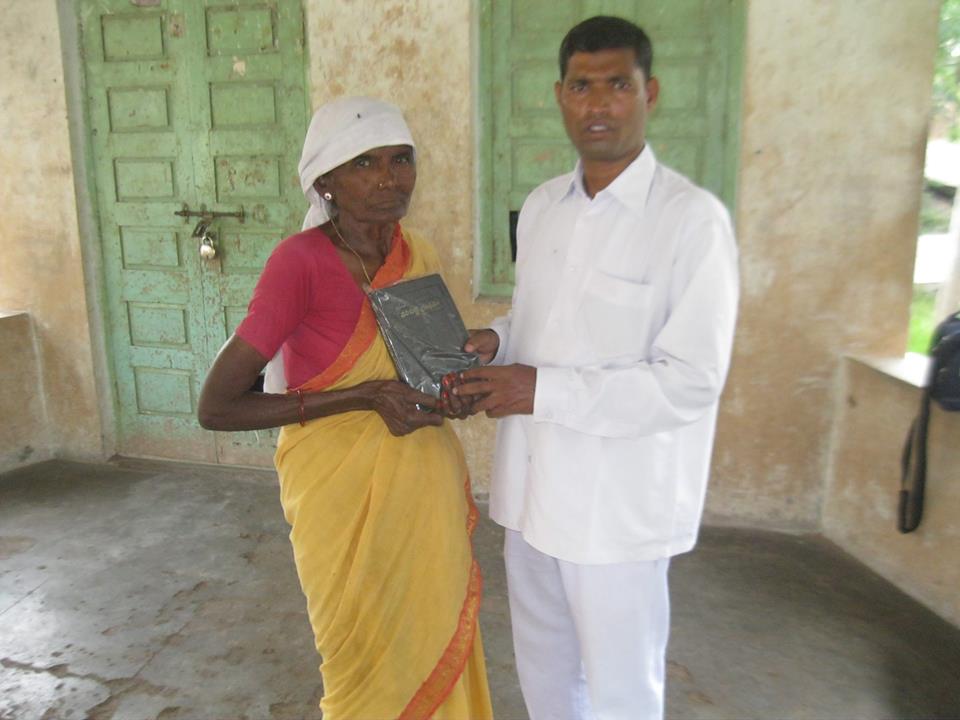 This woman is named Grassamma. She has never had a Holy Bible, although she believes in Jesus and has accepted Him into her life. She has been suffering from the heart problem. But she lives very happily and does her work very happily in the mighty holy name of Jesus .Please pray for her .Thank you in Christ. This Holy Bible is sponsored by Good News Unlimited.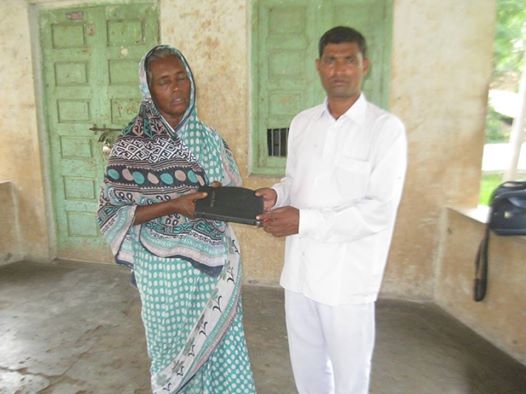 This woman is named Vagramma. She was a Hindu by birth. But now she believes Jesus Christ and has accepted him into her life. But she has never had the Holy Bible due to her poor financial condition. Now I am giving to her freely the Holy Bible which was sponsored by the Good News Unlimited.
I am so thankful to Good News Unlimited for their love towards the Indian people by sponsoring the Holy Bibles.
Your Loving Servant
Pr Joseph, Andhra Pradesh, India