Praise God for the Highs … and the Lows
Feb 17, 2015 1903
By Des Ford, Founder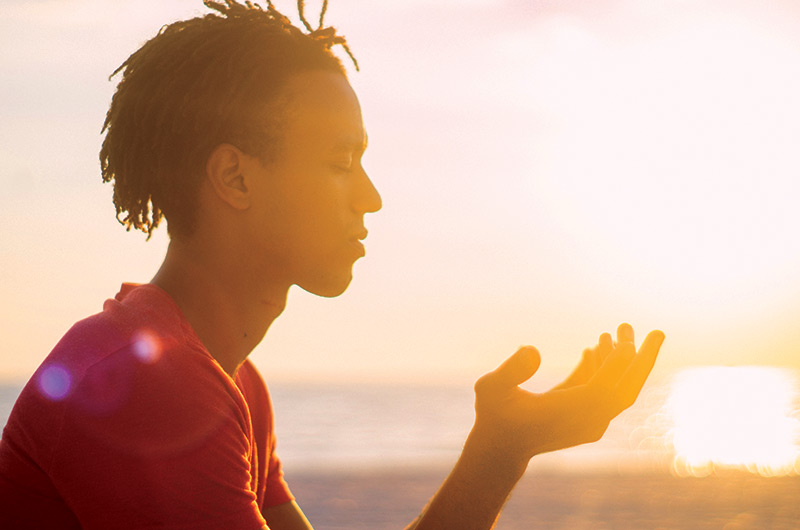 Here is a great verse: "Wherein ye greatly rejoice, though now for a season, if need be, ye are in heaviness through manifold temptations" (1 Peter 1:6 KJV).
Look at the contrast: you "greatly rejoice" and you "are in heaviness". Peter takes it for granted that his readers experience both joy and depression (heaviness). That's very encouraging, for we all do. I loved reading Billy Graham's confession that he had known times of great discouragement and sought the Lord in tears. Have not we all? Though we may not be as honest about it as the Reverend Graham.
Don't ever get discouraged about being discouraged. Don't get depressed about getting depressed. We are still in the flesh. "The spirit is willing but the flesh is weak." We would like to picture ourselves as always full of faith, always confident, always rejoicing. But it is not so. "It needs be," says Peter, that sometimes we feel down and very low in spirit.
The earth needs rain as well as sunshine, winter as well as spring and summer. We need the whole gamut of human feelings if we are to become mature believers. The 'downs' remind us of how weak we are in ourselves and how dependent upon God. How dangerous it would be if our feelings were always on a high – we might be deceived about ourselves and forget to supplicate God's mercy and help.
Don't miss the words, 'for a season'. Moods are not permanent. Today it may appear that the sun has gone down forever, but it will be visible tomorrow morning. We may think we have had all we can take but it is not so.
When you come to the end of your rope, tie a knot and hang on – with a prayer. Even Jesus "groaned in the spirit" (John 11:33). When ready to give up – don't. Remember, "there will be love and laughter, and joy ever after" in God's tomorrow. You see heavy clouds looming, but never forget, Jesus will be there and he loves you.