Recipe For Lasting Happiness 1 to 3
Nov 7, 2014 1391
by Dr Desmond Ford
Part One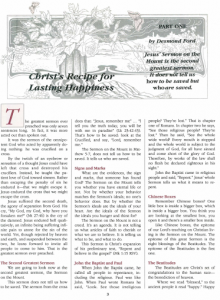 Excerpt:
The greatest sermon ever preached was only seven sentences long. In fact, it was more acted out than spoken.
Part Two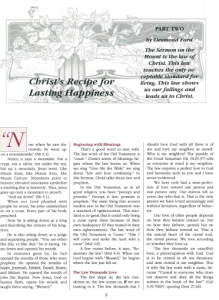 Excerpt:
The Sermon on the Mount is the law of Christ. This law teaches the only acceptable standard for living. This law shows us our failings and leads us to Christ.
Part Three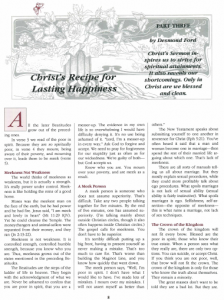 Excerpt:
Christ's Sermon inspires us to strive for spiritual attainments. It also reveals our shortcomings. Only in Christ are we blessed and clean.