The Baby in the Elevator – Eliezer Gonzalez
May 19, 2016 1792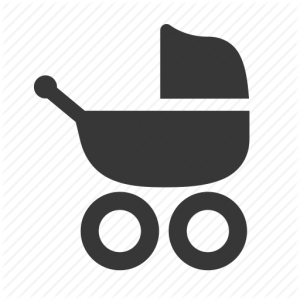 Can a mother forget the baby at her breast
    and have no compassion on the child she has borne?
Though she may forget,
    I will not forget you! – Isa. 49:15
I was navigating the underground train system in Vienna during my recent trip to Europe. I was waiting at street level for a lift to come up from the depths of the underground so that I could take it down to my platform. The lift doors opened and a family emerged. First the husband, and then the wife followed him, as if in a hurry. There were several people waiting with me to enter the lift, and we all noticed at the same time that the lift was not empty.
Rapidly we noticed a tiny little girl, not more than six or seven years old, who rushed from inside of the lift to the doors, and cried out in a panic. And then quickly we noticed a pram facing the corner of the lift.
The little girl tried to hold the doors open, but she was too small and was losing the battle, about to be crushed before the lift descended. Somehow, I reacted first and threw myself at the doors and forced them open and held them there. By this time, the horrified mother was running back towards the lift.
The other travellers were still in shock, staring at the lift.
Thank the Lord that everything ended well! Mum and pram with baby were reunited. The little girl was safe.
I heard one of the spectators at the lift door say in German, before going in, "That's some mother!"
Sometimes mothers forget their babies. Fathers forget their sons. Sisters forget their brothers. Husbands forget their wives.
If you feel forgotten in this crazy world, remember that God will never forget you. Every human relationship can fail, but never the love of God. He guaranteed that at Calvary.
– Eliezer Gonzalez