The Perfect Church – by Eliezer Gonzalez
Apr 6, 2016 1945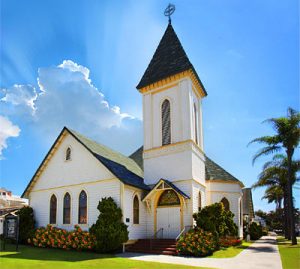 Imagine the perfect church.
The perfect church will have the perfect church building – the kind that is so pretty that it appears in post cards.
The perfect church will have a perfect lawn at the front, and a perfect garden.
When you walk into the perfect church you will see that everyone is warm and welcoming. Everyone is smiling. It is like being with your best friends all the time.
Of course the perfect church would have a perfect pastor. He will be a great speaker.
All of the leaders will be perfect as well – perfectly suited to their roles. Everyone will want to come to the perfect programs they organise.
By the way, the perfect church will have perfect music. There won't be any disagreements over that.
Everyone is able to invite your friends and neighbours, because everyone always fits in and feels at home. Everyone wants to join the church once they find out what it's like.
The perfect church has great people in it. There are never fights or disagreements over anything. Everyone just agrees and gets on well.
I hope you're imagining the perfect church. Because if you ever found it, I can tell you one thing: you'd never be allowed in.
There is no perfect church, because there are no perfect people.
– Eliezer Gonzalez
---