The Treasures of Darkness
Oct 4, 2021 3548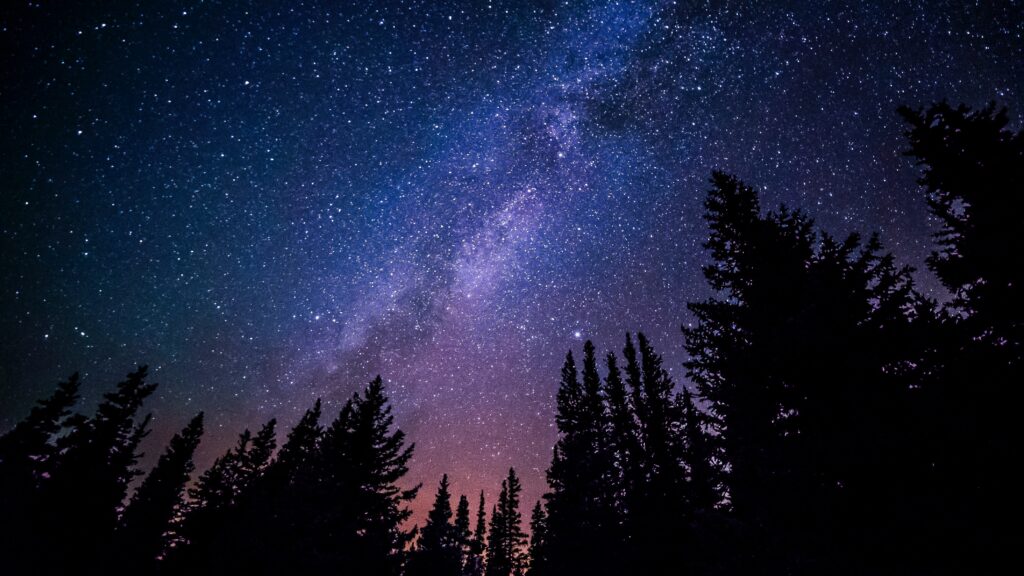 There really are treasures of darkness! Light is good but darkness is bad, right? At least that's the way we often think about it. Let me turn that on its head, with a little story.
I was once driving overnight through the country from one state to another, when I just had to stop the car. The sky was just so beautiful, gleaming with stars strewn across the sky, so close that I felt that I could almost reach up and touch them! And so, I stopped the car, I got out, looked up to heaven, and praised God for his beauty.
There are things you can see in darkness that you will never see in the light. Not everything about darkness is bad. There are treasures in the darkness, treasures that we don't often see. This is what God meant when he said,
I will go before you
And make the crooked places straight…
3 I will give you the treasures of darkness
And hidden riches of secret places (Isa. 45:2–3, NKJV.)
Have you ever been in a dark place, in which you were able to understand something important about yourself, about others, or about life? Those are treasures, gained through pain, but treasures none-the-less.
There are some things that the darkness allows to shine. There are some things that you can only see in the darkness. This was nowhere more clearly demonstrated than at the Cross of Jesus.
When Jesus was crucified around nine in the morning. The gospel of Matthew tells us that,
From noon until three in the afternoon darkness came over all the land. 46 About three in the afternoon Jesus cried out in a loud voice, "Eli, Eli, lema sabachthani?" (which means "My God, my God, why have you forsaken me?") (Matt.27:45–46).
This darkness was the merciful veil that God draw over his suffering Son. In this darkness was the greatest treasure of all, for at its heart, the Son of God wrestled with the sin of the world that he had accepted within his soul: your sin and my sin – every sin. Within this unfathomable struggle lay the destiny of the world. Would evil overcome righteousness, or would evil win?
So desperate was this conflict that at around three in the afternoon, Jesus cried out in anguish, not being able to sense the presence of his eternal Father.
But there in the heart of darkness, something incredible happened, something so amazing that it altered the destiny of the universe. Having accepted the life of every person who ever lived, into his own, Christ's love overwhelmed their sins that he fully bore. With a loud cry of victory, "It is finished!" (John 19:30), Jesus surrendered his perfect and righteous life, to be credited to the account of all who believe, for their eternal salvation.
God has beautiful treasures of darkness, and the greatest treasure is him himself.
God wants us to know his heart. He wants us to find the treasures in the darkness. God wants us to learn to trust him in the dark.
The beloved Shepherd's Psalm reminds us that the journey through life is not all about travelling through sun-blest mountain meadows. Scripture is faithful to the reality of our lives. The heart of the psalm says,
Even though I walk
through the darkest valley [i.e. literally, "the valley of the shadow of death"],
I will fear no evil,
for you are with me;
your rod and your staff,
they comfort me.
If we've lived at all, we've all walked through that valley. If you have made God your friend, then you've also discovered the treasures of darkness: the presence of God, and the comfort that only he can provide.
But your live here on earth isn't over. It's likely that you will go through dark times again. That's why it's important that you prepare today, when the times are good, for the times of shadow.
Your God will never change. He will be there with you. Even in the darkness he will be your light. We will learn again the meaning of what David wrote about our God:
even the darkness will not be dark to you; the night will shine like the day, for darkness is as light to you (Ps. 139:12).
God has beautiful treasures of darkness, and the greatest treasure is he himself. What a joy it is to discover him in our darkest moments!
Pay It Forward - Support Spreading the Good News - FAST!
Do you love this content?
We spread the Gospel every hour and minute of the day through this website. We are humbled to say that hundreds of readers and believers like yourself have decided that our work is important enough for them to support us financially.
We do not charge our visitors to read any of the content on this website, but we ask those of you who have been blessed and can stand with us to Pay It Forward to others.
When you Pay It Forward, you help spread the core message of Jesus to help others understand His essential teachings. You give hope and help them grasp the Gospel of faith, grace and freedom to change any person from the inside out.
Every gift, no matter what size, makes it possible for others to receive GOOD NEWS and experience it just like you have.
Support Good News Unlimited with as little as $1. Thank You!
---
---
---
---
---