You Are Invited – by Ella Rodionoff
Aug 12, 2016 1721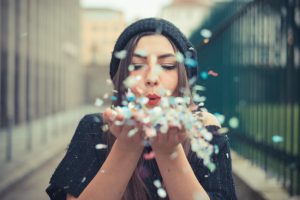 Two cousins, two weddings, two invitations! It was wedding season in my family, and I said no to one invitation and yes to the other. I can imagine people's surprise; if you heard about it on the grapevine, you could speculate discrimination. This isn't the kind of invitation you reject without good reason.
In Luke 12, Jesus told a parable where a man invited people to a great banquet. But those invited refused to come, giving excuses as to why they were too busy or otherwise occupied. He then told his servants,
'Go out quickly into the streets and lanes of the city, and bring in here the poor and the maimed and the lame and the blind.' – Luke 14:21
He invited those who would not have expected to be invited. Likewise, God in his grace invites us to heaven, although we are sinners and have no reason to expect an invitation. Jesus died on the cross, paying the price for our sins, and now offers us this free gift.
When I refused the invitation to my cousin's wedding, I had to explain that I would have loved to attend, but was in hospital at the time. My physical circumstances prohibited me from accepting the invitation. However, with Jesus' invitation, it's different. We are in a position to accept.
What we do with our invitation is up to us. We can be like the guests who refused to come, who gave excuses as to why attendance was inconvenient for them. Or we can accept God's grace.
Will you accept the invitation?
– Ella Rodionoff
---