Beth and Goran Rediscover the Gospel Thanks to Your Support
Feb 17, 2015 1747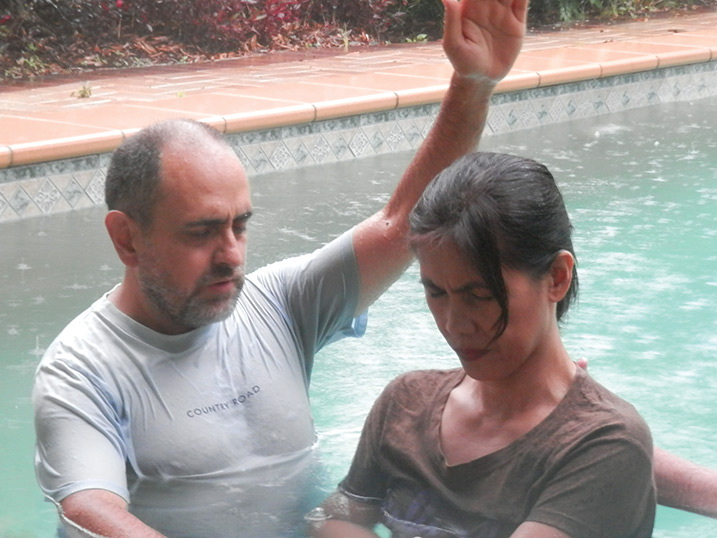 Beth Ferrer and Goran Cvetkovic met through an online dating site. They spoke together on Skype, and also shared something else – gospel videos on the GNU website.
Across the miles, Beth (Quezon City, Philippines), and Goran (Gold Coast, Australia) watched the messages of the Good News of Jesus Christ together. Their friendship deepened, and their love for the gospel was renewed.
When Beth recently visited Australia, she and Goran decided to be rebaptised and they asked Eliezer Gonzalez to perform the ceremony, which was held on 27 December 2014. Beth had been baptised into a Christian church in the Philippines as a young woman, but decades of abuse in various forms had literally beaten the joy of salvation out of her. Goran had also been baptised previously, but in his heart he knew that he had drifted away from God.
"I needed to reconnect with God and start my life again," says Beth.
Goran chimed in, "and so did I! Previously I felt a real separation from God, but now I can see the gates of heaven. Good News Unlimited really helped – all your messages are about the gospel. Nowhere have I found such wisdom about the gospel as through Good News Unlimited."
Thank you for being a blessing to Beth and Goran. It's only through the support of friends like you that they and many more like them can access these life-changing messages of the gospel online!