Christ-the Key to the Future
Sep 17, 2014 1516
THE PATTERN OF PROPHECY
by Desmond Ford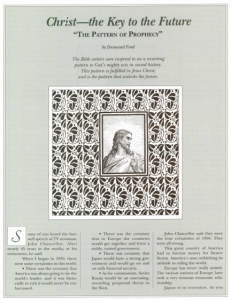 Excerpt:
The Bible writers were inspired to see a recurring pattern to God's mighty acts in sacred history. This pattern is fulfilled in Jesus Christ, and is the pattern that unlocks the future.
PROPHETIC PERVERSIONS
by Desmond Ford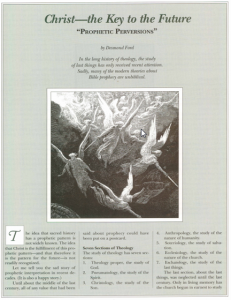 Excerpt:
In the long history of theology, the study of last things has only received recent attention. Sadly, many of the modern theories about Bible prophecy are unbiblical.
POSITIVE PRINCIPLES OF PROPHETIC INTERPRETATION
by Desmond Ford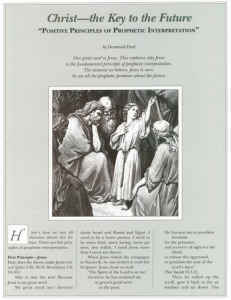 Excerpt:
Our great need is Jesus. This explains why Jesus is the fundamental principle of prophetic interpretation. The moment we believe, Jesus is ours. So are all the prophetic promises about the future.