Christian Life Article Issues From 41– 48
Sep 19, 2014 1562
Series of Christian Life article issues written by Dr Desmond Ford
Issue No 41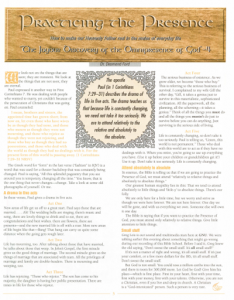 Title: The Joyous Discovery of the Omnipresence of God 4
Introduction:
The apostle Paul (in 1 Corinthians 7:29-31) describes the drama of life in five acts. Thedrama teaches us that because life is constantly changing, we need not take it too seriously. We are to attend relatively to the relative and absolutely to the absolute.
Issue No 42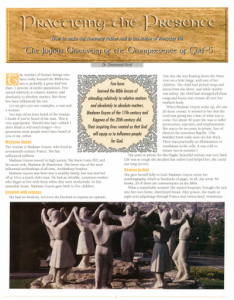 Title: The Joyous Discovery of the Omnipresence of God 5
Introduction:
Few have learned the Bible lesson of attending relatively to relative matters and absolutely to absolute matters. Madame Guyon of the 17th-century and Kagawa of the 20th-century did. Theirinspiring lives remind us that God will equip us to influence people for God.
Issue No 43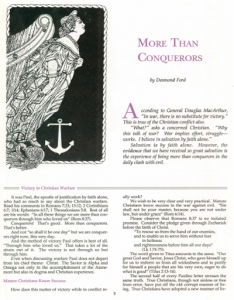 Title: More Than Conquerors
Introduction: 
Acording to General Douglas MacArthur, "In war, there is no substitute for victory." This is true of the Christian conflict also.
Issue No 44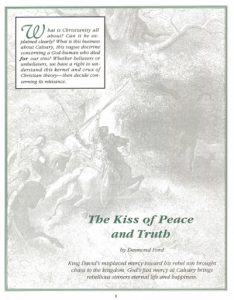 Title: The Kiss of Peace and Truth
Introduction:
King David's misplaced mercy toward his rebel son brought chaos to the kingdom. God's just mercy at Calvary brings rebellious sinners eternal life and happiness.
Issue No 45
Title: True Religion
Introduction:
Christ alone brings us acceptance with God. Placing our trust anywhere else invites into our lives painful stress.
Issue No 46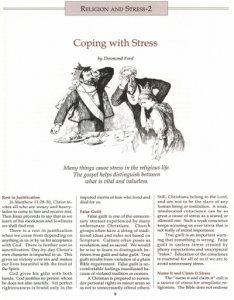 Title: Coping With Stress
Introduction:
Many things cause stress in the religious life. The gospel helps distinguish between what is vital and valueless.
Issue No 47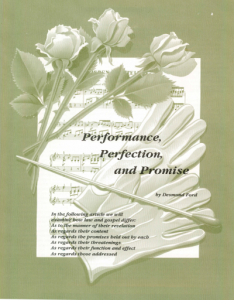 Title: Performance, Perfection, and Promise
Introduction:
The law as a reflection of the divine nature is written on the heart of humanity by birth, for human beings are made in the image of God.
Issue No 48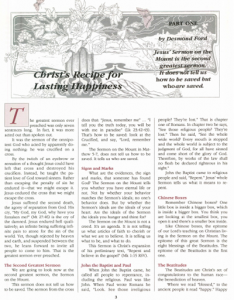 Title: Christ's Recipe For Lasting Happiness
Introduction:
Jesus' sermon on  the mount is the second greatest sermon. It does not tell us how to be saved but who are saved.