Every Promise is YES!
Nov 30, 2020 2107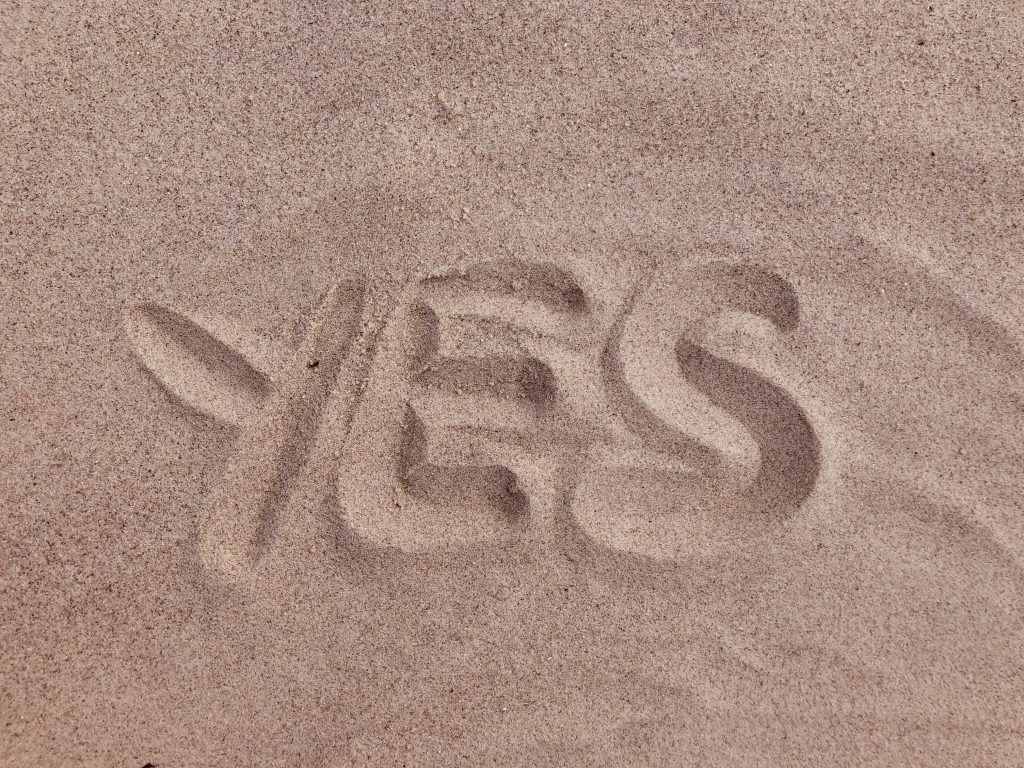 One of the things about me not many people know is that I used to be a school teacher. I used to teach English in high school. A few years ago, I worked a few hours a week in an English language college for adult students from overseas.
My wife bought me a big, electronic, green "Yes!" button, and a big red "No!" button. When you press the "Yes!" button it enthusiastically says "Yes!" It's randomised, so each time you press it, it says "Yes!" in a different way. The "No!" button works in the same way.
I would place the "Yes!" button on someone's desk and press it when they gave a correct answer, and do the same with the "No!" button when they gave an incorrect answer. My students thought that these buttons were hilarious! But the look of devastation on a student's face when I had to press the "No!" button was still real.
The resurrection of the Jesus was God's greatest "Yes!"
I suspect that many people think that God walks around with a big "Yes!" button and a big "No!" button also. But these buttons aren't much fun. You have to work really earn the right to get God to press the "Yes!" button. And the "No!" button really hurts! That's what some people think God is like, but the reality is very different. The Bible says,
But as surely as God is faithful, our message to you is not "Yes" and "No." 19 For the Son of God, Jesus Christ… was not "Yes" and "No," but in him it has always been "Yes."20 For no matter how many promises God has made, they are "Yes" in Christ… (2 Cor. 1:18–20, NIV).
I think it's true to say that most of us have prayed to God and apparently not received the answers to our prayers. So, how does this work? How can every promise by "yes" in Christ? What does the apostle Paul mean here?
Paul is writing this letter in response to enemies, who are telling the church at Corinth that Paul can't be relied on, because he changes his mind. He says one thing and then does another. He said he was going to visit them in Corinth but then he didn't.
Every promise is YES!
Paul's response is that he is a servant of God, and that God is always reliable. And God can always be relied on to do what is best for us, so if Paul hadn't visited them, it was for their own good (v.23).
Let's apply this to our own lives. God is faithful! Every promise of God to you is "Yes" in Christ.
Every good and worthwhile desire of your heart is "Yes" in Christ. Every circumstance of your life is "Yes" in Christ. God will absolutely fulfil every promise he has made to you with a resounding and infinite "Yes!" We know these things with certainty today by faith, although we are still in the midst of the struggles of this life. All of these things are only possible "in Christ" because he is risen in power and he is alive today.
The resurrection of the Jesus was God's greatest "Yes!" Has death been defeated for you? Yes! Has the door to life been opened up to you? Yes! Does the Son of God live today for you? Yes!
All that remains is for you to say "Yes" to him.
---
---
---
---