Fetch!
Jan 11, 2021 2762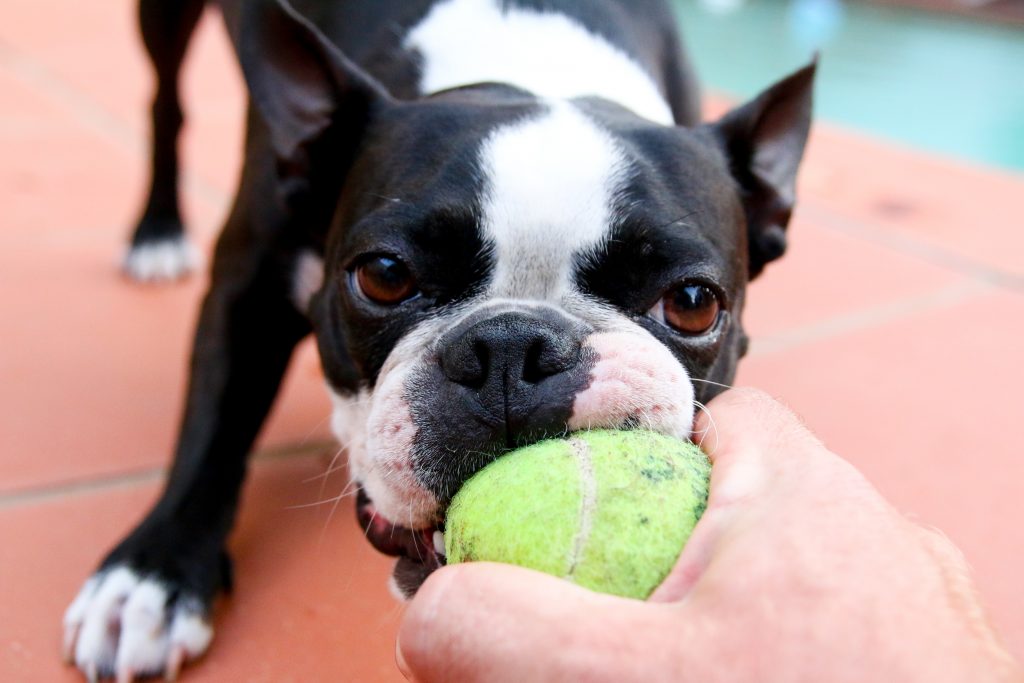 I have a little dog named Franklin. I've trained him from when he was very young to obey the basic commands, although I can't say he's graduated with honour and distinction yet.
One of the things he has trouble with is, "Fetch." He's quite good at running after a ball or a stick and grabbing it in his mouth. But even if he comes back, he's not so good at letting it go so you can throw it again and play with him. It kind of defeats the purpose, doesn't it?
Sadly, because Franklin won't let go of the ball, the game of "fetch" often needs to end prematurely.
In a way, God plays "fetch" with us.
In my life I've learnt a lot of lessons from dogs, and Frankie is no exception. You see, just like him, too many people have learnt to receive, but they haven't learnt to let go.
In a way, God plays "fetch" with us. He gives us blessings and then he asks us to let them go, so that he can bless us further. But because too often we don't want to let go, the blessings stop. When you keep God's blessing for yourself and don't share it, it stops being a blessing. It can even become a curse.
Here are the top three things that people usually don't want to let go:
1. Money
Just like my little doggie Franklin likes to run after things, we love to run after money, but then we don't like to let it go. God says that money doesn't really belong to us. Instead, it belongs to God.
Like everything else that can be used for good, God intends money to be a blessing, but money can only be a blessing when it moves freely to reach those of God's children who need it the most. That's why you have to be prepared to let it go.
The Bible doesn't say that money is the root of all evil. Instead, it's the love of money that is the root of all evil. It's when you aren't prepared to let it go.
2. Pride
Pride is another thing that we find exceptionally difficult to let go. It's wrong when we put self at the centre of our lives. When we do that, pride grows into a ravenous monster within us, destroying our true identity, and distorting our view of ourselves. We start to see ourselves as greater, and we see others as lesser.
3. Control
Control is another one those things that many people find exceptionally hard to let go. We are taught by our society how to control the people and circumstances around us as a way to be powerful and to succeed in life. The more you control, the more success you apparently have.
But life is like shooting a bow. You need wisdom to know when to exercise control, and you need wisdom to know when to let go, because if you don't let go, the good stuff never happens. The secret is in letting go!
How are you going in the game of fetch?
That's why the way of Christ is different to the way of the world. It's about selflessness, not selfishness. It's not about taking more, but about letting go.
My little doggie Franklin is still learning to fetch properly, and so am I. I need to learn to run after the right things and not get distracted, and very importantly, I need to learn when to let go.
How are you going in the game of fetch?
---
---
---
---
---