From Eliezer To You
Apr 15, 2015 1369
My recent trip to the USA and Ukraine had dual purposes.
I travelled to the USA with GNU's Production Manager, Duncan Wood, to attend the National Religious Broadcasters (NRB) convention, the world's largest gathering of Christian ministries. We learned great things that can help us make GNU even better, and the Lord also opened up new avenues for our ministry.
Imagine sharing the gospel with the 310 million Hindi speakers in the world! Imagine broadcasting throughout all of Russia and Ukraine! Imagine covering all of Central Europe with the gospel! As the Lord provides the means, we will explore these opportunities.
Once in Ukraine, Dr Philip Rodionoff and I presented a gospel-based evangelistic programme that resulted in 28 baptisms, with many more to come. Additionally, 65 people accepted the gospel and Jesus Christ as their Lord and Saviour.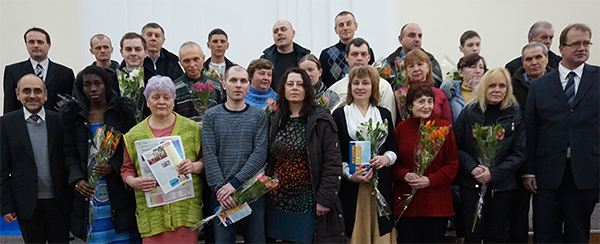 You can read some of the wonderful stories of how the Lord has transformed their lives as a result of their contact with GNU on our website. There are too many to share in our print publications!
The Lord's blessings are evident everywhere. Thank you for your support, for being co-workers with God in this wonderful ministry. We will continue to fulfill Jesus Christ's command – to spread the Word fast!
Grace and peace
Eliezer