GNU Appoints Euro-Africa Evangelism Coordinator
Sep 4, 2014 1723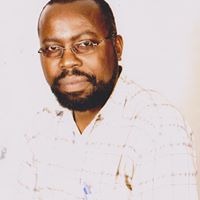 Pastor David Kayumba has been appointed as GNU's new Evangelism Coordinator for the Euro-Africa region in a volunteer capacity. David has been doing a tremendous work for GNU in Europe and Africa for over a year out of the love that God has put in his heart for the gospel of Christ.
When informed of the board's decision, David replied as follows:
I do not merit this honor nor do I have anything to commend myself. I have been contemplating the magnitude of this privilege and responsibility.  But because GNU is such a great family that is motivated by the love of Christ and determined to take the pure gospel to the world, and because this is God's business, I have nothing to fear.
I will carry out this blessed responsibility with humility, with the help of some faithful brothers and sisters whom God has given to us. I pray to God that for the sake of the Gospel, He will take GNU to destinations we know not of.
David's life and ministry has been significantly influenced by the ministry of Dr Desmond Ford. He was educated at Bugema University in Uganda. He is based in Brussels, Belgium, where he lives with his wife Ellen, and his little boy, Kaije.
Please pray for David as he takes on this important role in GNU's global operations to take the gospel to the world.