GNU Prepares Radio Samples for Christian Media in Australia
May 29, 2014 1841
Podcast: Play in new window | Download
Subscribe: Google Podcasts | Spotify | RSS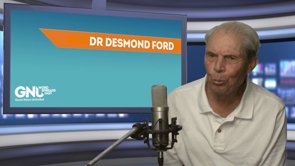 Listen to these six one-minute radio spots that we have prepared and tell us what you think!
These are radio samples that are currently being reviewed by radio stations across Australia. Please pray that they will reach the right people.
They were recorded in Duncan Woods' studio and produced by him. The speakers are Des Ford, Elenne Ford, and Eliezer Gonzalez.
Please note: the free book offer is currently not valid (because these are sample audio files).
Click on the samples below to listen to them…
GNU Des Ford – The Very Best News of All
GNU Des Ford – Pursuing the Second Best – Matthew 22
Elenne Ford – Can I Make An Admission?
GNU Elenne Ford – All Things Work Together For Good – Romans 8 28
Eliezer Gonzalez – The Fight To Be Right
GNU Eliezer Gonzalez – Is Paul McCartney Good Enough?