Good News Australia 1992 Issue No. 1, 3 & 7
Nov 14, 2014 1532
1992 Issue No. 1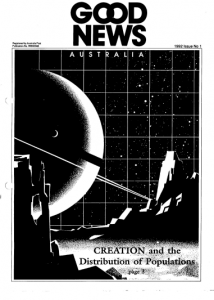 Contents:
Christmas Retrospectively (Editorial) by Rob Cooper
Creation and the Distribution of Populations by Reyer Knopper
Marriage Requires Bigger Investments by George Tichy
This Jesus The Gospel and the Church – Part One
God's Unspeakable Gift by Dr Desmond Ford
Out Of the Depths (Book Review) by John Newton
The Real Enemy by Eva Paul
1992 Issue No. 3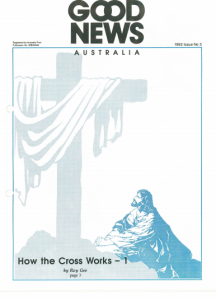 Contents:
How the Cross Works 1 by Roy Gee
God's Workmanship by Ron Allen
Something in the Hand by Eva Paul
The Law Is An Ass! by John Rayner
A Fish Out of Water by Beverly Tulloch
1992 Issue No. 7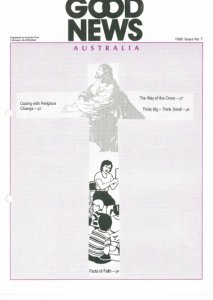 Contents:
Coping With Religious Change
Facts of Faith by Roy Gee
The Way of the Cross by Ron Allen
Does God Justify The Ungodly? by Leslie Shaw
Church – Who Needs It?
Know Where You Are Going?