How Our Ideas About God Limit His Abundance In Our Lives
Sep 12, 2016 2068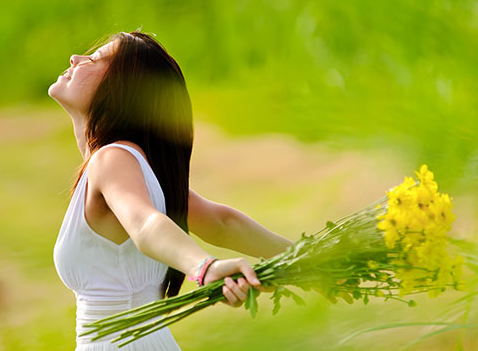 by Eliezer Gonzalez
Our expectations of God are too low. Because God hasn't done what we want, the way we want it, and when we want it, we think that God falls short of his promises in the same way that people too often seem to disappoint us.
Some Christians are just happy enough to go to church and have a good time worshipping and in community; if there is anything else to Christianity it's just a nebulous, and maybe even dubious, bonus. Other Christians are sad and gloomy all the time, because for them, their lives on earth are sheer misery, and they are just waiting to die or for Jesus to come again so that things will improve. In these ways, we lower our expectations of God.
What are your ideas about God? Jesus says that, "with the measure you use, it will be measured to you" (Luke 6:38). The principle here is that how we view God limits the extent to which he is able to bless us. Here is an important truth:
My God will meet all your needs according to the riches of his glory in Christ Jesus (Phil 4:19).
What this tells us is that God meets our needs, not according to our needs, but "according to the riches of his glory in Christ Jesus." We tend to pray according to our needs: "God, I need this, I need that. Please let me have it."
We often pray to God as if he were the ultimate miser – some kind of heavenly Scrooge; we pray in the hope that he might give us just enough. When we stop asking for the big things, and because of our limited view of God's goodness, the words of the apostle James apply to us: "You do not receive because you do not ask" (James 4:3).
And when we do receive, we often don't even recognize it! That's one of the greatest ways in which we limit God's abundance toward us.
But what the Bible is telling us in Phil 4:19 is that instead of taking hold of our needs, we need to take hold of Christ's riches in glory! When we take hold of Christ's riches in glory, the tiniest grain of those riches will overflow in an abundance of blessing that overwhelms our need!
God is the provider of magnificent abundance, and he is longing to let it overflow in our lives. God may not give in the way that we expect him to give, because after all, he is a loving Father who knows what we need best. But the person who trusts in him will always receive much more than they ever dared to ask for or even could imagine.
We must allow the true character of God to transform us. When we learn how much God loves us, and that he loved us enough to die for us in Christ Jesus, we will learn to trust in him like little children, and we will learn to delight in the vastness of his blessings.
– Eliezer Gonzalez
---
---
---