How to Be Confident in the Time of Jacob's Trouble – by Desmond Ford
Jan 27, 2016 1824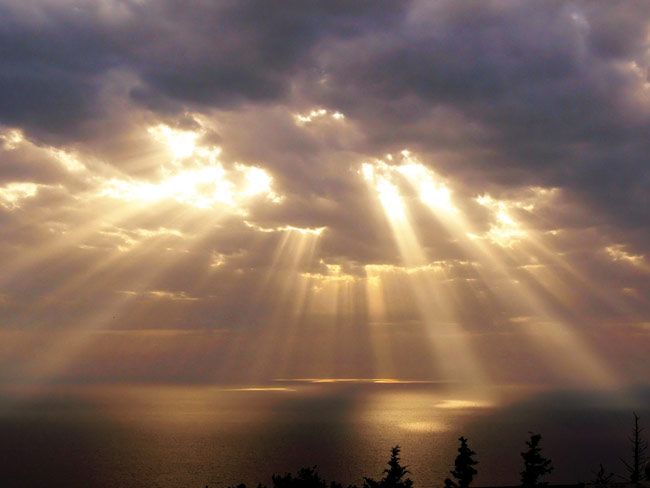 Alas, that day is so great. There is none like it. It is a time of distress for Jacob, yet, he will be saved out of it – Jer 30:7.
The older version refers to this time as, "the time of Jacob's trouble." If you read the earlier verses of this chapter, you will see that it is about the great and terrible day of the Lord. This was fulfilled in the horrible destruction that fell upon Babylon when its Euphrates was dried up, Cyrus came from the east, and Belshazzar's host was slaughtered in the banqueting hall. Ultimately, the city was overthrown. It was a time of terrible trouble for the Israelites as well as the Babylonians, but the Israelites were saved out of it and went back to a new Jerusalem.
So, in this chapter it is talking about the destructive day on Babylon which prefigures the destruction of the world – the end. It talks about a time of trouble such as never was.
This is the seed of what Jesus talked about when he said in connection with the second coming, "There will be a time of tribulation such as never was." And it includes us who believe.
We, too, are but one river from home. We too, on the verge of the eternal Canaan will feel threatened as Jacob was by Esau. The world will want to wipe us out. Jesus teaches this very, very clearly: "Except the Lord shorten the day, shall no flesh be saved."
There is going to be a terrible blood bath but God's children will be delivered; they will be saved. But it will be a time of trouble and trial. I always say to myself, "Well, just suppose I am alive at that time. How do I survive?" The answer is found in the story of Jacob by the brook in Genesis 32.
When I surrender to the One who wrestles with me through life's trials and difficulties through the movings of the Spirit; when I confess my human inadequacies, my human guilt; when all I want is His way and His will; then we will be called "Israel", a prince or princess with God.
Because we have seen God face to face, nothing on earth can scare us and our eternal life will be preserved.
– Des Ford. Rom 8:27–32. Adapted from "The Night of Wrestling."