"I Am So Happy": How An Orphan Found Joy Despite Hardship and Poverty
Dec 28, 2020 1417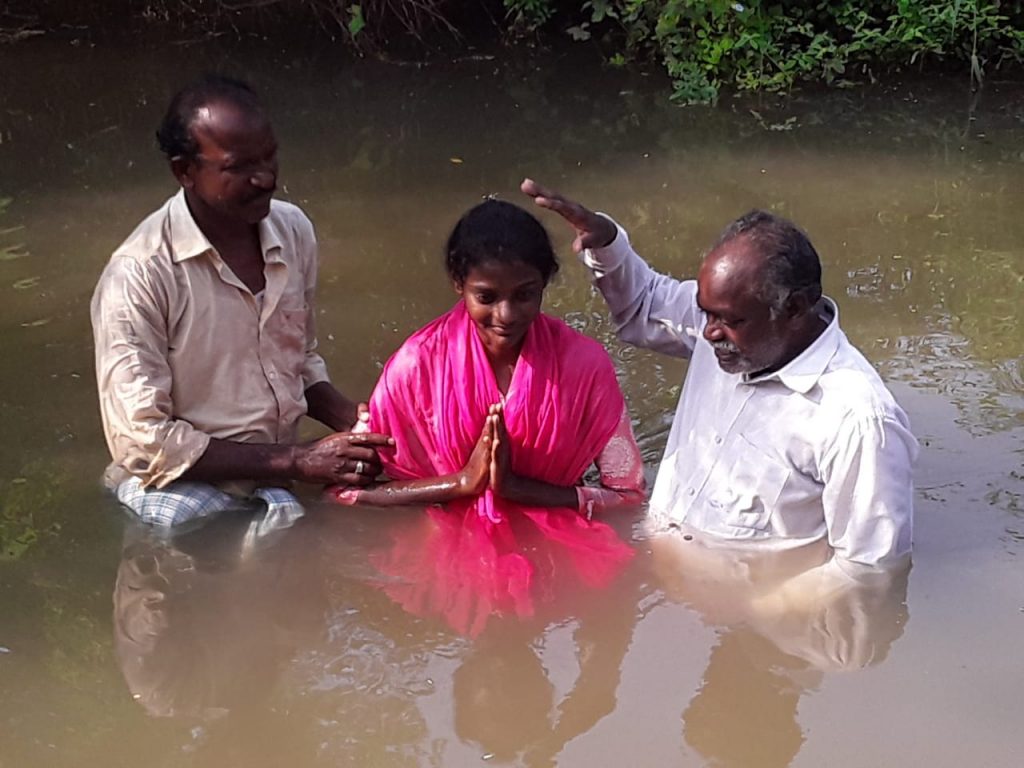 Prabhu Kumary is an 18 year old from the village of Bhushana, India, who has accepted Jesus into her life and has been baptised and is so happy.
Prabhu Kumary has been through many hardships since her childhood. She lost her father when she was 3 years old and then after three years she lost her mother too. Her father died due to sickness. Although he had been Hindu, before his death he accepted Jesus into his life. And then her mother also before her death accepted Jesus into her life and was baptised and heard the Holy Gospel and believed in Jesus.
Prabhu Kumary, who lost her parents, grew up with her grandmother in very poor conditions. She did not go to school for years due to economical problems and they had no proper food in the house. Her grandmother went house to house washing vessels to be able to afford some rice to eat and in that way got a little money monthly.
"Though I lost my mother and father I have a great and lovable Heavenly Father"
One day I arranged a Gospel Meeting in Prabhu Kumary's village and she heard about Jesus and accepted Jesus into her life and decided to be baptised.
She went through many hardships in her life before being baptised. She was sent out from the house and she did not know what to do. So she went to the church and stayed inside the church and prayed night and day for three days. And God helped her and strengthened her in all ways and she went out and got work doing painting labour.
She is happy in Christ Jesus and is very interested in praying, singing and doing the work of God. It is God who has led her to be baptised and she was baptised in Christ Jesus. She is now more happy in Christ.
She says,
It is Jesus who has given me new life. Though I lost my mother and father I have a great and lovable Heavenly Father who leads me and guides me in all I do. I am so happy in Christ Jesus. Thanks to you all in Christ Jesus.
– Pr Jospeh Usala