The Lavishness of Grace ­–­ by Bilyana de Soto
Oct 5, 2015 4965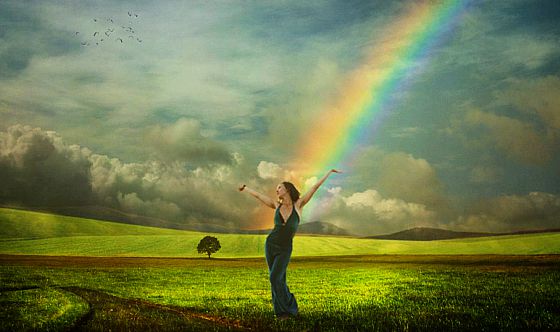 When it comes to words that stand out in the Bible, the words love and grace are unparalleled in their beauty and their ability to touch our hearts. Just for a moment I would like to endear the word grace to you.
In my understanding of the beauty of the gospel of Jesus Christ, as presented in the Bible, there is no more precious and significant term. It tells of God's free and unconditional commitment to His people. It speaks of His mercy to all, it resounds with His boundless love and undeserved favour to us all. It draws us in by the ridiculous generosity on offer – God's all for nothing of mine. There is no doubt that God wants our hearts, and with the sounds of grace He intends to win us over.
When God would win us over to Him, and when our undeserving and trembling hearts need to be encouraged to draw near to Him, guilty as we are, we grow wings of confidence from all that grace stands for:
It shall come to pass, when he cries unto me, that I will hear; for I am gracious. Ex.22:27
When understood in all its glorious lavishness and magnanimity, grace shouts of a God who spares nothing to win you over. There is something extraordinary about the word grace. In the word grace, God's nature is on display, and what a God we come to know! What a heart is His! Grace to the ungracious, to the unworthy, to the poor, to the bankrupt, to the vile.
Listen to God's resolve that sin should never separate you and me from Him:
… but where sin abounded, grace abounded more exceedingly. Rom. 5:20
For by grace you have been saved through faith. And this is not your own doing; it is the gift of God, not a result of works, so that no one may boast. Eph. 2:8
Bilyana De Soto